Judiciary Institution Migrates to Inrico Convergent Push-to-talk System
2021-12-30 16:03:48
Inrico, a global leading provider of professional wireless communications, has recently delivered a convergent push-to-talk communications system to the People's Court of Chengdu. The convergent solution fulfills unified communications and dispatching across regions; the devices, Digital Mobile Radio (DMR) and Push-to-talk over Cellular (PoC) dual mode, can talk to both traditional DMR radios and PoC radios. The new system facilitates efficient and secure judiciary work onsite and across regions.
iConvNet™, a unified dispatching platform developed by Inrico, brings numerous functions to the judiciary users. Features such as positioning, Geo-fencing, multi-level dispatching, and encryption make sure officers collaborate and communicate efficiently as a team, while secure the critical information. T368 DMR & PoC dual mode radio combines the advantage of the unique value of device-to-device (D2D) communications and wide coverage of cellular network. Within the private radio coverage, it is a DMR two-way radio; beyond private coverage, it is push-to-talk over 4G LTE.
With T368, the judiciary officers talk with each other most of the time via secured carrier network; in case of poor or no cellular signal, they can communicate in direct mode, supported by the DMR technology. In scenarios when they need to cooperate with the police, who are equipped with DMR radios, T368 makes the push-to-talk connectivity possible.
Before the new system was adopted, the Court had some challenges and made clear its requirements for the new solutions.
1. Smooth Upgrading and Migration
Due to historical reasons and evolution of technology, the judiciary officers were equipped with different communication equipment to meet daily communication necessities. They required integration and interconnectivity of equipment of different brands and didn't allow interruption to communications during upgrading and migration.
2. Versatility for Multiple Scenarios
The officers have different requirements for different scenarios. For escort tasks, they move across wide regions and need multimedia communications; for trial security tasks, they need push-to-talk even when cellular signal is blocked.
3. Unified Dispatching
The usage of different communication equipment makes cross department communications difficult and unified dispatching nearly impossible. Therefore, a unified dispatching platform is crucial.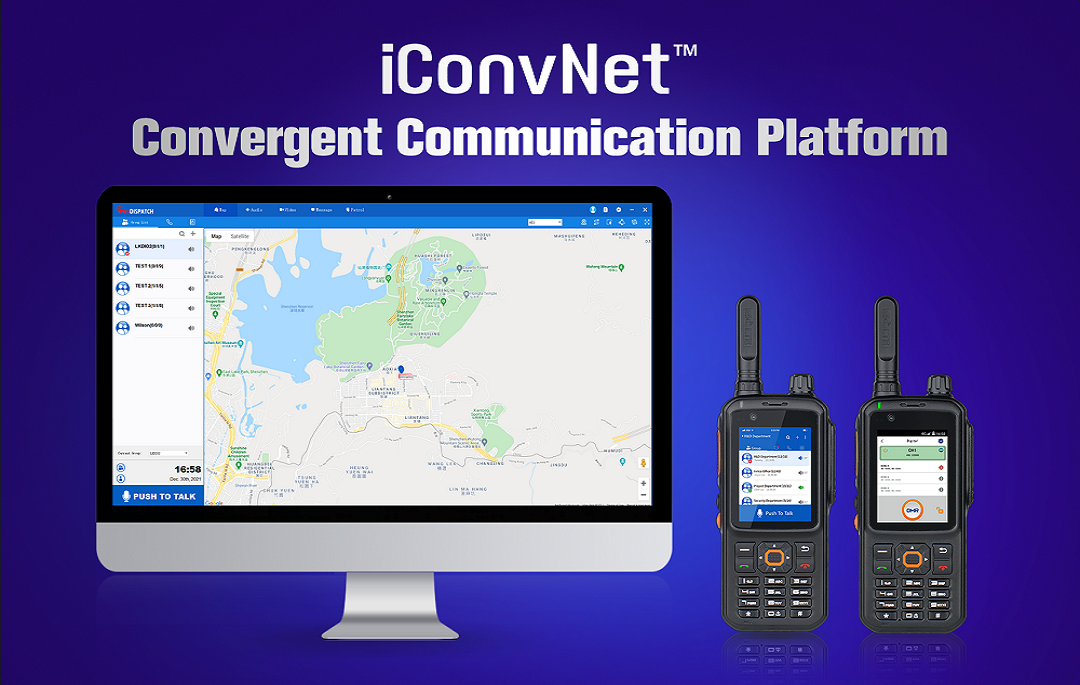 Inrico team did thorough survey of judiciary officers' feature requirement and habits of using the devices and proposed the convergent communications and dispatching solution fulfilled by iConvNet™ and T368 dual mode radios.