Inrico I-10 Body Worn Video Delight Your Experience in Various Scenes
2022-03-09 11:39:06
Body-worn video cameras, which offer police and other law enforcement officials a myriad of valuable benefits, are becoming indispensable nowadays. For instance, body-worn video cameras not only ensure clear and fast communication but also provide a precise location that is essential for police and other law enforcement officials.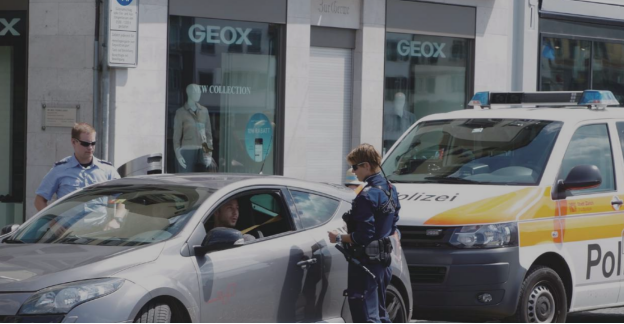 Body-worn video cameras also allow for a unified communication platform where audio, video, and pictures can be collected automatically to provide superior functions. And you will experience all of the amazing features and excellent functions in an I-10 body-worn video camera.
What is the Inrico I-10 Body Worn Video Camera?
The I-10 body-worn camera police solution enhances modern-day law enforcement with the audio and video support to improve their operations and meet new strict policies. It is a low-profile, easy-to-manage system that increases transparency while also making voice communications over LTE networks way more efficient.
This advanced technology is developed and manufactured by Inrico, a leading provider of professional wireless communications from two-ray radio to deployable communication systems. We at Inrico dedicate 30% of our profits to continue research, development, and product improvement to always stay at the forefront of technological innovation. Our creativity and reliability ensure every client receives the very best quality in body-worn video cameras.
What are the Merits of the Inrico I-10 Body Worn Video Solution?
The I-10 body-worn video device and management platform are designed to meet the demands of modern policing and law enforcement. The following are the significant merits of the I-10 body-worn video solution.
1. Unique Structures
The entire I-10 system has unique structures, including:
· A low-profile body-worn video camera.
· A quick charging dock station.
· A DEM (Digital Evidence Management) platform.
It is an all-in-one solution with full video storage and delivery via the docking station, Wi-Fi, and Bluetooth. This kind of versatility allows your team to get the most pertinent information to the correct location at all times.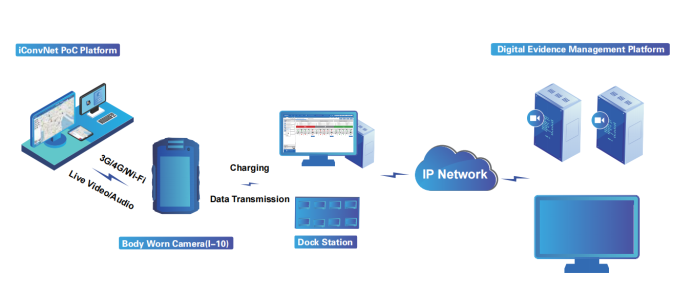 2. Exceptional Designs
Inrico is constantly dedicated to satisfying the needs and demands of all our law enforcement partners. It allows us to elevate our designs with the durability, performance, and reliability needed to ensure superior designs. It is worth mentioning that the I-10 system is produced with IP68 protection and saves consumption up to 20% by using dynamic back-lighting.
In addition, our developers put all our equipment through rugged testing to produce the best quality products to fit military standards, including shockproof, resisting rain, snow, dust, and drop resistance.
3. High-Quality Video
The most important feature is always the video and audio quality. Our I-10 body-worn video cameras are equipped with front, rear, and wide-angle cameras that use distortion correcting technology to provide a clear and complete video. Not only that, our video is in full HD 1080p with powerful night vision features for law enforcement working any shift.
4. Precise GPS
Our system has a built-in GPS dual-mode sensor o facilitate accurate patrol management and positions. It is a critical feature that ensures all members of the team can be quickly located in any condition. In addition to GPS, our NFC features are beneficial to patrol management and facilitate daily operations.
Getting Started with the Professionals at Inrico
Since 2004, Inrico has been a dedicated partner in providing some of the world's most advanced and reliable two-way communication methods. Our commitment to the latest audio and video terminals increases the capabilities and safety of those first responders.
We are well known worldwide for our R&D capabilities and welcome feedback from all our partners. If you want to know more about our I-10 body-worn video cameras, please feel free to visit us online at www.inricosolutions.com. Our expert support and sales teams are pleased to help you deal with questions about this incredible video equipment.