Inrico Attends Securex West Africa with PMR-LTE Convergent Communication Solutions
2022-05-30 15:21:25
From May 10th to 12th, 2022, one of the largest international conferences and exhibitions, Securex West Africa, was successfully held for commercial trade at the Landmark Centre in Lagos, Nigeria. Professionals belonging to different sectors, from the perimeter and homeland security, safety, cyber, to fire protection, were invited to participate in the trade show.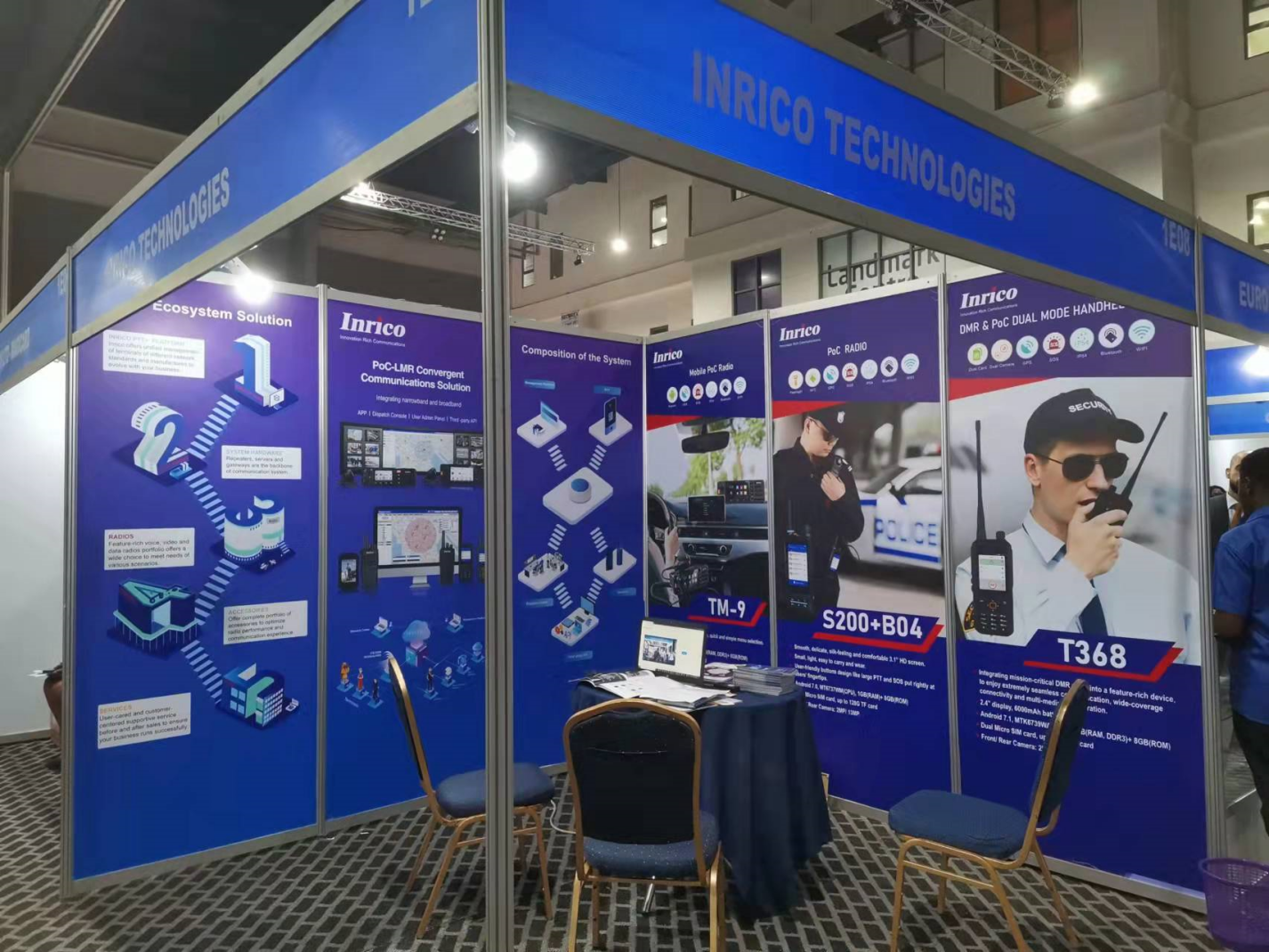 At the same time, we at Inrico, as an expert in the wireless communication system, attended the exhibition and showcased our latest PoC technologies and convergent communication solutions. Furthermore, in the exhibition, the popular products from Inrico were exclusively displayed at booth number 1E08, which revolved around S200 PoC radio, T368 Dual-Mode Radio, TM-9 Mobile Radio, B04 BodyCam, and PoC-LMR Convergent Solution.
The Aim of Securex West Africa
This international three-day exhibition of Securex West Africa promoted various qualified products and service providers through this unique platform. Moreover, the event concentrated on gathering solutions such as convergent communication products that are compatible with quick networking and automated devices to tackle situations of emergency security breaches.
All the present professionals and business people were on the same page to figure out the possible trends and threats to the current market and understand the consumer demands to invent possibly new safety and security system inventions.
Inrico Participation in Securex West Africa
The Inrico participation in Securex West Africa swirls around the following facts:
1. Showcase the Latest PoC Technologies
During the last couple of months, we have been diligently preparing to put forward our creative ideas and our intelligent technological devices in the exhibition. For example, our value-driven products incorporate TM-9 mobile radio, T368 dual-mode radio, S200 PoC radio, other PoC technologies, and convergent communication accessories. Apart from that, at the exhibition, we also enlisted our audio and video terminals that are specially designed with innovative identification features and can automatically connect with the command centers.
2. Offer Reliable Convergent Communication Solutions
Our prime focus is to furnish our customers with advanced convergent communication solutions that are durable and easy to use. For instance, we showcased and allowed guidance to experience the PoC-LMR convergent communication solution, which can not only allow users to use narrowband but also PoC radios to achieve unified communications. It is a remarkable advancement that makes us in the leading position now.
In addition, our S200 PoC radio comes with a large HD display along with longer battery life. Similarly, the TM-9 mobile radio is mainly developed with an aviation interface to add convenience, especially for international communication operations.
3. Allow Users to Experience Our Advanced Products
Last but an essential motive of Inrico behind attending the exhibition of Securex West Africa was to expose the businesses of relative industries to our advanced products and solutions. Our objective was to allow them to benefit their company by using our wireless communication systems, including the PoC-LMR convergent communication system, which can be integrated with Android and DMR-based products. Subsequently, the professional attendees highly appreciated all our demonstrated products at Securex West Africa Exhibition.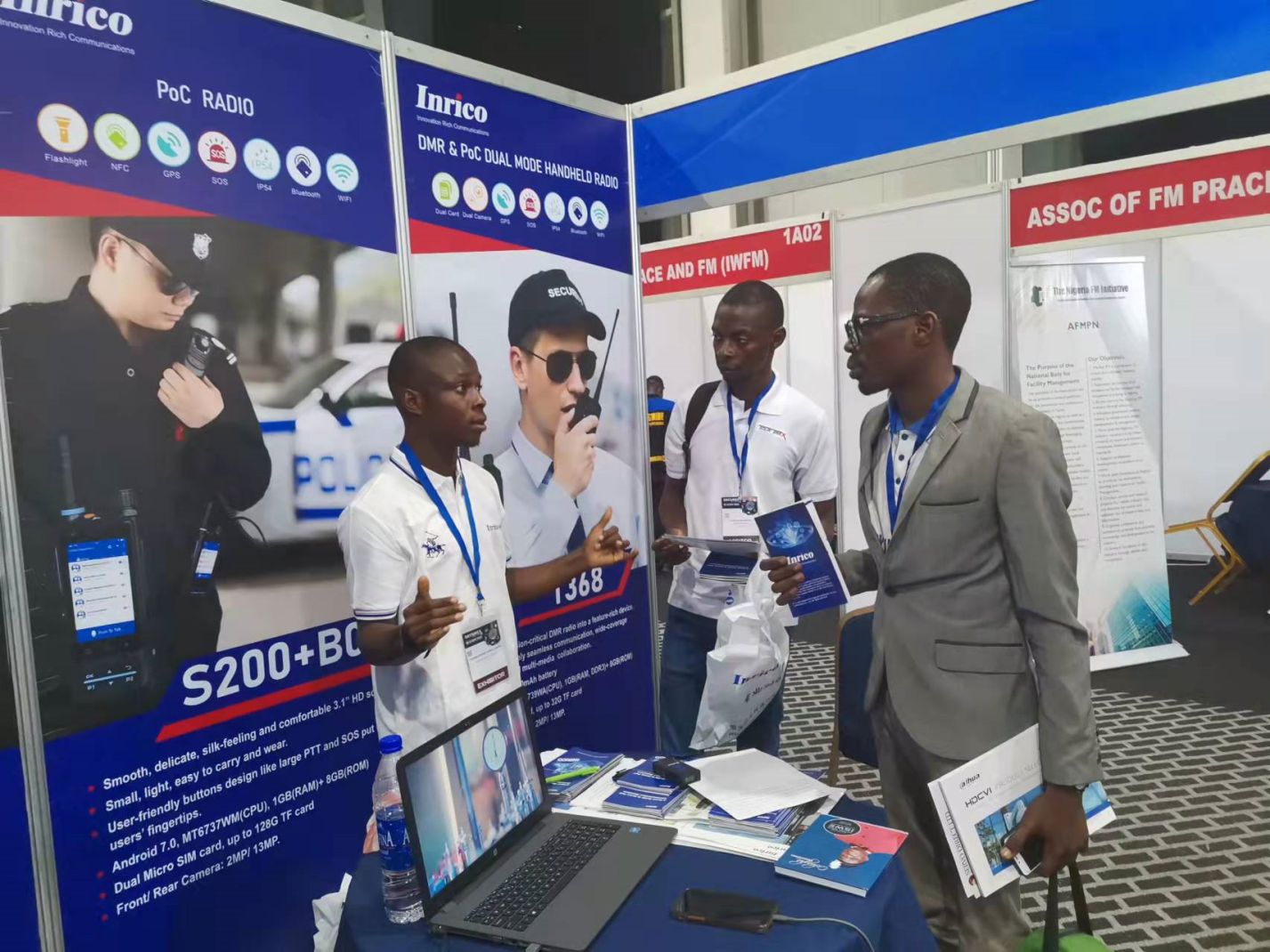 Inrico's Participation Goals for the Securex West Africa
Here are some significant targets that we wanted to achieve to join the exhibition.
ü Show Our Strengths and Abilities
The exhibition gave us a chance not only to put forward our unprecedented convergent communication solutions but also to exhibit our professional aptitude, strengths, and abilities. Many of the customers who found interest in our modern tech-savvy equipment was served by our technical specialists. Meanwhile, the engaging professionals and business people highly admired our products are easy to use and convenient to carry.
ü Let Users Experience Our Products and Improve Brand Awareness
Another opportunity that we gained through the exhibition was the consumers could experience our convergent communication solutions and figure out their uses and potential benefits. This luxury of discovery has strongly enhanced our brand image while also creating a booming spike in our brand awareness by attracting more eyes to our products than ever.
ü Learn from Competitors and Enhance Ourselves Constantly
Finally, the Securex West Africa exhibition helped us upgrade our previous marketing strategies by observing tactical techniques used by the adversary companies. Thus, we took this event as motivation to set higher targets and accomplish them in a given timeframe so that our exceptional R&D team might develop high-tech products that exceed customer expectations.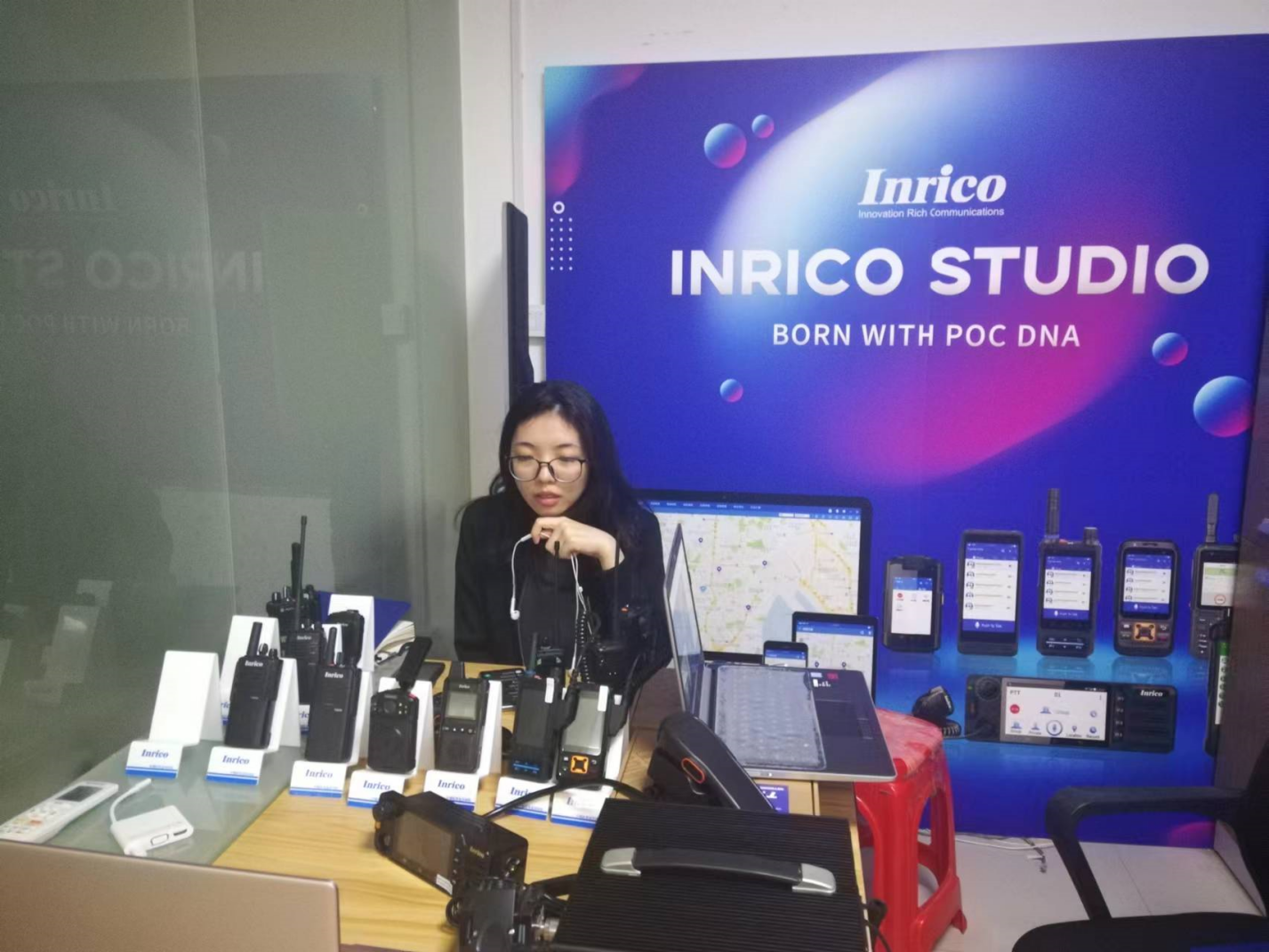 About Inrico
Regarding advocating flexible convergent communication solutions, Inrico is considered among the best wireless communication system providers. Like the PoC radio and other dispatching software technologies, our innovative products aim to provide customers with robust network infrastructure for an improved convergent communication experience.
During the past decades, positive customer feedback has been the driving force behind introducing various high-quality products universally used in public safety, transportation, municipality, property management industries, etc. Consequently, we follow our vision to provide consumers with unparalleled convergent communication technological devices.
Thus, to achieve this target, we have already deployed over 30 network servers across the globe. Moreover, we are continuously investing 30% of our revenue into product and development to increase the rate of the annually launched products.