Inrico Brings Exclusive PoC Radio & Convergent Platform to Attend MYCE
2022-07-07 13:56:26
From 1st June to 2nd July 2022, a mid-year five-week event, BRUNEI MYCE, emphasized the core theme of the exhibition: Inclusive, Resilient, and Sustainable Economic Growth. The superlative expo is taking place at the International Convention Centre, Berakas, where over 100 professional authorities and top corporate executives will discuss various industrial stumbling blocks and how to solve them.

Most significantly, Inrico, a professional wireless communication system provider, attended the BRUNEI MYCE 2022 exhibition on 8th June 2022. Apart from making an appearance in the exhibition, we also put forward our incredibly popular PoC radios and other finely developed convergent communication platforms in front of the exhibition audience.
What is the Main Aim of BRUNEI MYCE 2022?
The BRUNEI MYCE 2022 was to gather different walks of people onto a single forum and create opportunities for business owners and service providers of various digital technology experts. Under the same roof with local and international entrepreneurs, the exhibition sparks more interest in interacting and exchanging views on troubling pain points of different industries.
More precisely, strong networking also leads to the development of new wireless communication system devices. Some examples are PoC radios and other two-way radio devices for a high-tech communication platform with strong connectivity, wider coverage, and secure encrypted servers.
Inrico's Participation at BRUNEI MYCE 2022
Engaging in the BRUNEI MYCE 2022 gave Inrico the chance to demonstrate our advanced PoC radios and other convergent solutions for a unified wireless communication system that caught the eye of many business people one after the other. Here are some detailed insights about our products at the event:
ü Acclaimed PoC Radios (T320/T368/S200)
Our R&D team is famous for inventive touch in everything we perform to modify the old traditional wireless communication system into something that can meet the current demands of the users. That's why we attended the BRUNEI MYCE 2022 with our best two-way radio products, including the T320 4G LTE (Flagship PoC radio), T368 PoC & DMR, and S200 4G LTE (Big Display).
The highlighted features of different PoC radios and other convergent communication variants that we demonstrated at the BRUNEI MYCE 2022 exhibition were the leading-edge integrated technology that made these best two-way radio devices more similar to the existing smartphones.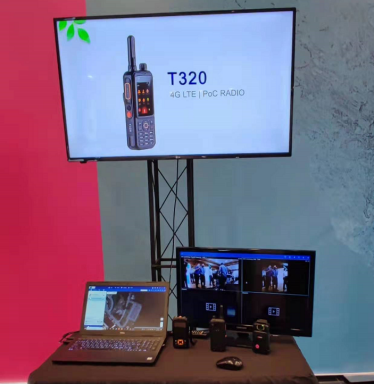 ü Reliable Convergent Communication Platform (iConvNet™)
At the BRUNEI MYCE 2022, we proudly presented our newly launched integrated wireless communication system, "iConvNet," a unified communication platform. Our prime focus behind making this groundbreaking technology was to empower users with various easy-to-use advanced functions that can competently satisfy their diverse needs and business specifications inclusively.
In order to combine all the different functions into a single platform, the system allows audio and video communication, multimedia data transfer, dispatching and integrating software applications, and much more. Therefore, we embodied this system with intelligent identification features that can automatically connect to the command centers quickly.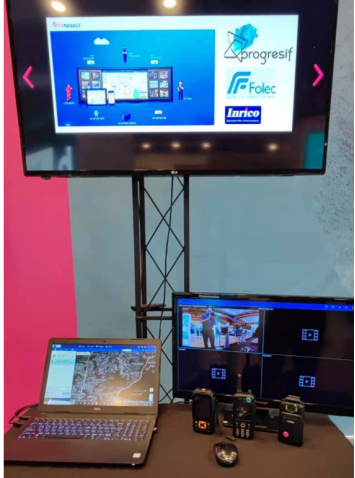 Inrico's Delightful Moments at BRUNEI MYCE 2022
Inrico had a wonderful time connecting and networking with the interested digital entrepreneurs, who were keen to explore the best two-way radio devices to shift to a solid wireless communication system that could keep their remote teams united at a convergent platform. Here's how we made the most of this opportunity at MYCE 2022:
ü Share Convergent Technology with People
Being an advocate for convergent communications all the time, we are always dedicated to incorporating our innovative ideas into the latest technology of the best two-way radios for our customers.
And fortunately, at BRUNEI MYCE 2022, we got to showcase all our newly launched product lines involving the trending PoC radios, which have multifunctional features to accommodate people of a variety of different sectors. Following people's response, it was evident that our effortlessly designed wireless communication system came out as a reliable choice of convergent technology prepared to deal with several pain points of different businesses.
ü Attend Business Activities to Prompt Brand Awareness
By taking part in different organizational pursuits, we tended to boost our brand image, especially among businesses that can use most of our best two-way radio radios.
And it was the one-on-one interaction at BRUNEI MYCE 2022 enabled us to facilitate many international corporate owners who were attracted to our PoC radios which have a wide range of capabilities intensively. They needed a stable and secure server to transfer confidential data files and simultaneously stay connected to their staff members throughout the process, which is something our wireless communication system is distinctly formulated to deliver.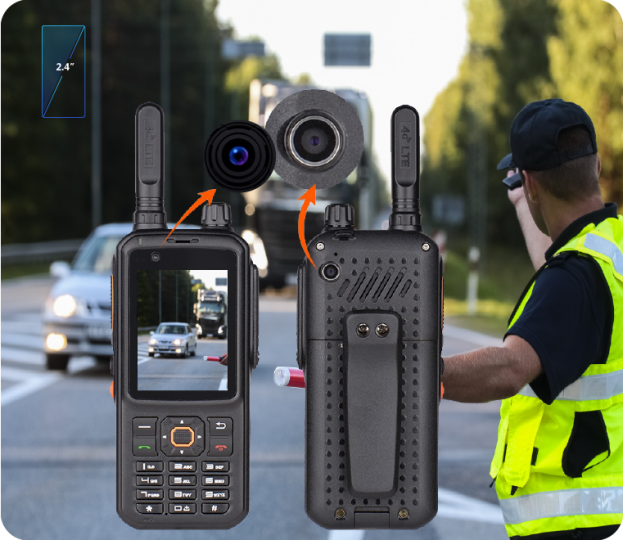 About Inrico
A professional wireless communication system provider, Inrico, is one of the world's earliest inventors and leading developers of PoC radio technologies. With 18 years of superior experience as the best two-way radio supplier in the industry, we specialize in integrating intelligent features in dispatching software technologies through Push-to-talk-over-cellular communication devices.
Our high-quality PoC radios and other best two-way radio devices have achieved great appreciation in the international markets. To live up to the high demand of overseas customers, we frequently export several high-tech communication products using our reliable network of global resources. All these efforts ensure that our users get the best two-way radio communication without facing connectivity barriers or other possible technical issues.