Want to Buy High-Quality PoC Radios? Come and Get This Best PoC Radio!
2022-08-17 17:29:38
The remarkable enhancements of cutting-edge features into the newly introduced cloud-based PoC solutions have created excitement among the fascinated admirers of two-way radio systems. Consequently, the best PoC radio technologies have evolved to offer more benefits than before.
In this condition, numerous enterprises now gladly utilize clear communications with their terminal users without facing network barriers and coverage restrictions. On top of that, the ultimate best PoC radios have enriched the communication options with intriguingly modish functions like the instant transmission of photos, videos, and even voice calls and text messages.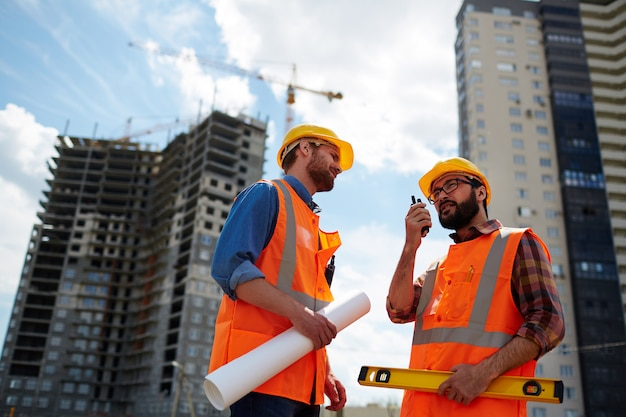 Therefore, the PoC radio has captured the attention of many business people who are ready to invest in this profitable market. In order to help you find the best PoC radio in the market, this post will guide you to figure out the best PoC radio that will never disappoint you.
Inrico S100: the Best PoC Radio That Will Delight You
Being a professional wireless communication system provider, Inrico has developed various acclaimed PoC radios. Out of all those internationally celebrated two-way radios, Inrico S100 is the one that stands out as the best PoC radio distinctly.
The following are some of the reasons why it has been the most celebrated 4G walkie-talkie with extremely high demand in the foreign market:
1. A Combination of Advanced Technologies
Our best PoC radio S100 is a masterpiece that incorporates a unique blend of latest technology functions, making it equally competitive with current smartphones. More precisely, among the many outstanding features making this 4G walkie-talkie an absolute necessity rather than an ordinary considerable alternative, here are a few of those characteristics listed below:
ü4G LTE allows global mobility through the worldwide server network, which supports virtual interaction multimedia applications for audio and video operations.
üWi-Fi enables wireless internet and broadband services using radio transmission waves.
üPTT (push-to-talk) radio function provides nationwide coverage through carrier cellular networks for connecting people at a certain place of limited frequency.
üBuilt-in GPS (global positioning system) allows for precise target tracking.
üIP-66 guarantees a damage-free design, which is well-protected against ingress of atmospheric dust and sudden water splashes.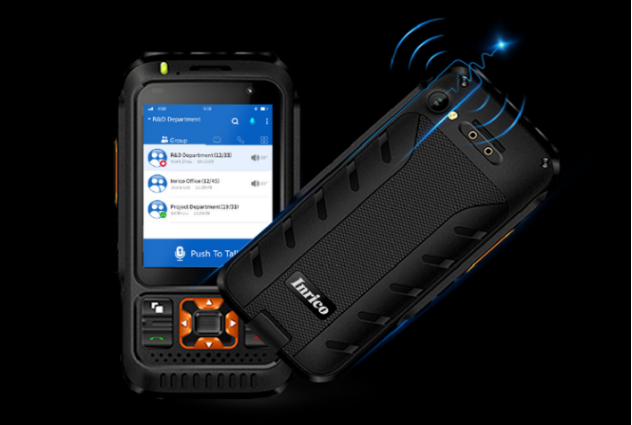 2. High-Resolution HD Display
This best PoC radio S100 offers an exquisite HD display, projecting a sharp and crispy high-resolution image, which eventually gives the audio and video communication, along with a pretty realistic touch with its 320 x 240-pixel count specifications. Besides that, the AI dual (front 2MP, rear 13 MP) camera is accompanied by a 2.8-inch wide touch screen.
3. Longer Battery Life
One of the most significant features of Inrico S100 as the best PoC radio device, which exceeds other high-tech functions, is its incredibly long-lasting battery life of over 4000mAh. Such a high-capacity battery range ensures an extended usage time of this 4G walkie-talkie, especially during prolonged duty hours.
4. Stereo Audio Effect
For more detailed, vast, and authentic sound quality, Inrico S100 is engineered with a φ36mm loudspeaker, emitting sounds influenced by stereo audio. Nevertheless, the striking twist in this best PoC radio is that it beats the traditional functions with its distinctive noise cancellation option. Due to that feature, this 4G walkie-talkie device exclusively provides an extraordinary audio experience to the users.
Consider Inrico as Your Best PoC Radio Provider!
Among the countless reasons to trust Inrico as the best PoC radio provider in the industry, the most substantial one is our enormous range of impressive PoC radios. Besides the Inrico S100, various other PoC radios include excellent features favored by users worldwide.
Meanwhile, Inrico has also designed an excellent convergent communication platform that exhibits all the latest trendy functions, which are immensely admired by people of different walks of life. With real-time PTT calls, video calls and text messages, and many other enticing options, our latest convergent communication platform provides secure means of coordinating with remote teams and field staff efficiently. Thus, this platform is completely well-equipped to meet different user demands while providing an experience that will markedly exceed their expectations.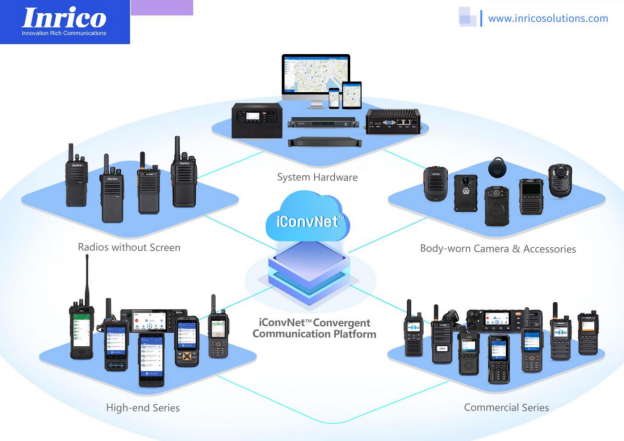 For more inquiries about us, please contact our professionals immediately.