Inrico Showcases Innovative PoC Communications at Expo Seguridad 2023
2023-04-20 09:10:11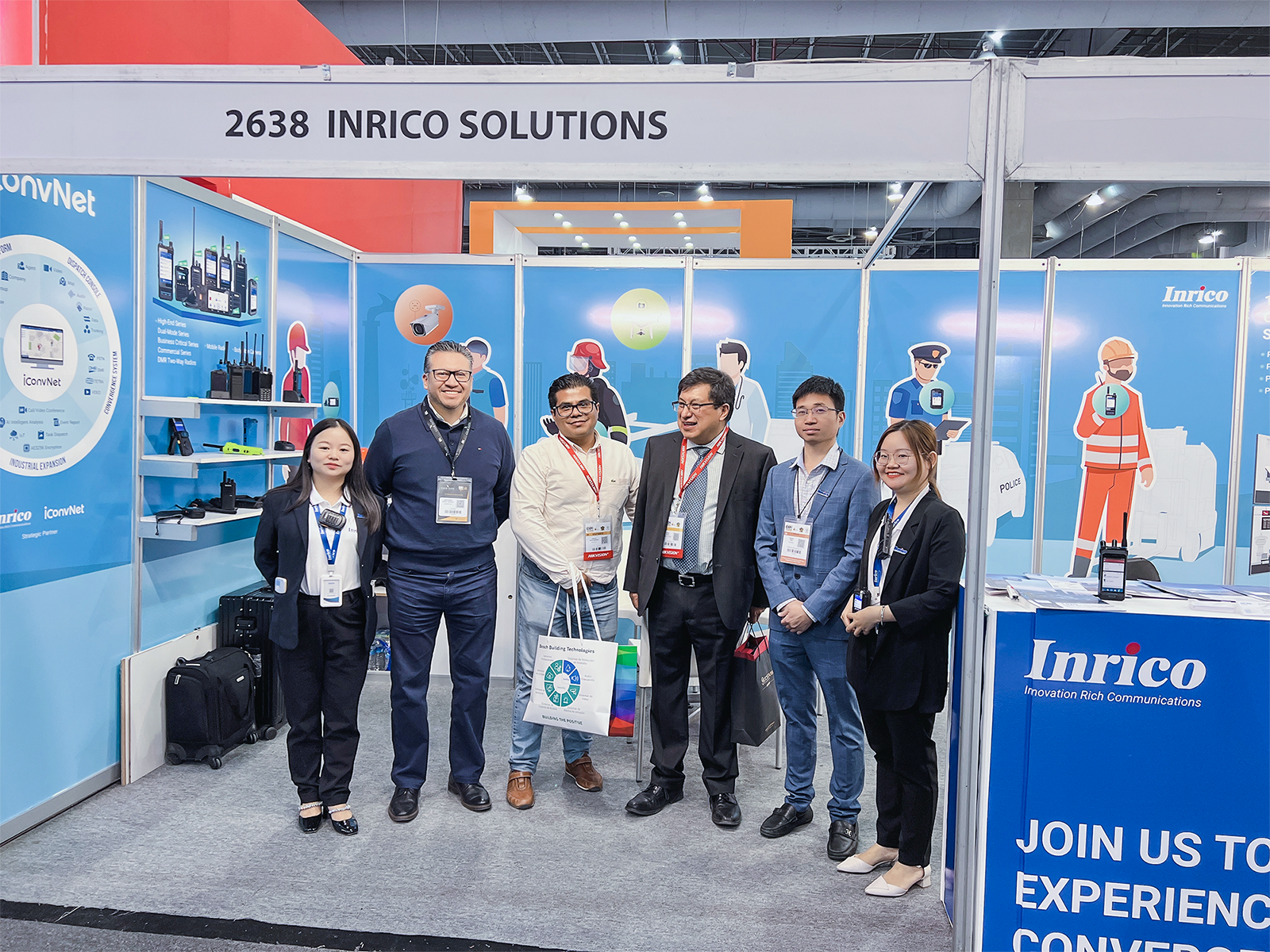 Inrico, a leading professional wireless communications solution provider, brought its one-stop solution of push-to-talk communication and team collaboration, including Push-to-talk over Cellular (PoC) devices, servers, and software to Expo Seguridad Mexico 2023 at the Centro Citibanamex in Mexico City from April 18th to 20th. At the Expo, Inrico secured opportunities of exploring partnerships and businesses with security companies, integrators, and resellers, besides presenting its latest PTT devices to the exhibition visitors from different industries.

While the PoC solution has been proven efficient in instant group communications, for example, among security guards, PoC radios offer a user experience familiar to a lot of people in Mexico. In the early 2010s, many businesses in Mexico were still using Nextel PTT services, which passed small voice packets across the iDEN network. Therefore, PoC devices are being swiftly adopted.
Inrico demonstrated its innovative PoC radios, which enable users to communicate in groups over 3G/4G LTE cellular networks and Wi-Fi. PoC provides the best of both narrowband digital radios and broadband 4G/LTE networks. These devices are ideal for a variety of industries, including public safety, security, transportation, logistics, and more. Out of the PoC device portfolio, some new models such as IRC590 and S355 were particularly popular among the visitors.
IRC590 4G PoC radio is IP68 and MIL-STD 810H ruggedized; it has many innovative designs such as a flippable display and covert camera. S355 5G PoC radio, equipped with a Qualcomm chipset, combines the low latency of traditional two-way radio and ultra-reliable communication; it has a 6.3-inch screen and supports operation with gloves on. iConvNet was demonstrated to show how it works as an intelligent and convergent platform for team communications and dispatching. It empowers not only the supervisors but also the team members to be better informed and supported.
"We are excited to be exhibiting at Expo Seguridad and to be showcasing our latest communication solutions," said Mr. Pan, CEO of Inrico. "Our PoC radios and solutions are designed to meet the needs of a wide range of industries, and we are proud to be able to provide our customers with the best possible communication tools."
Inrico's participation at Expo Seguridad Mexico 2023 highlights the company's commitment to providing innovative communication solutions that meet the needs of its customers. With a focus on quality and reliability, Inrico is well-positioned to continue its growth and success in Mexico and Latin America markets.