INRICO PRESENTS ONE-STOP PUSH-TO-TALK SOLUTION AT IWCE 2023
2023-03-22 13:47:13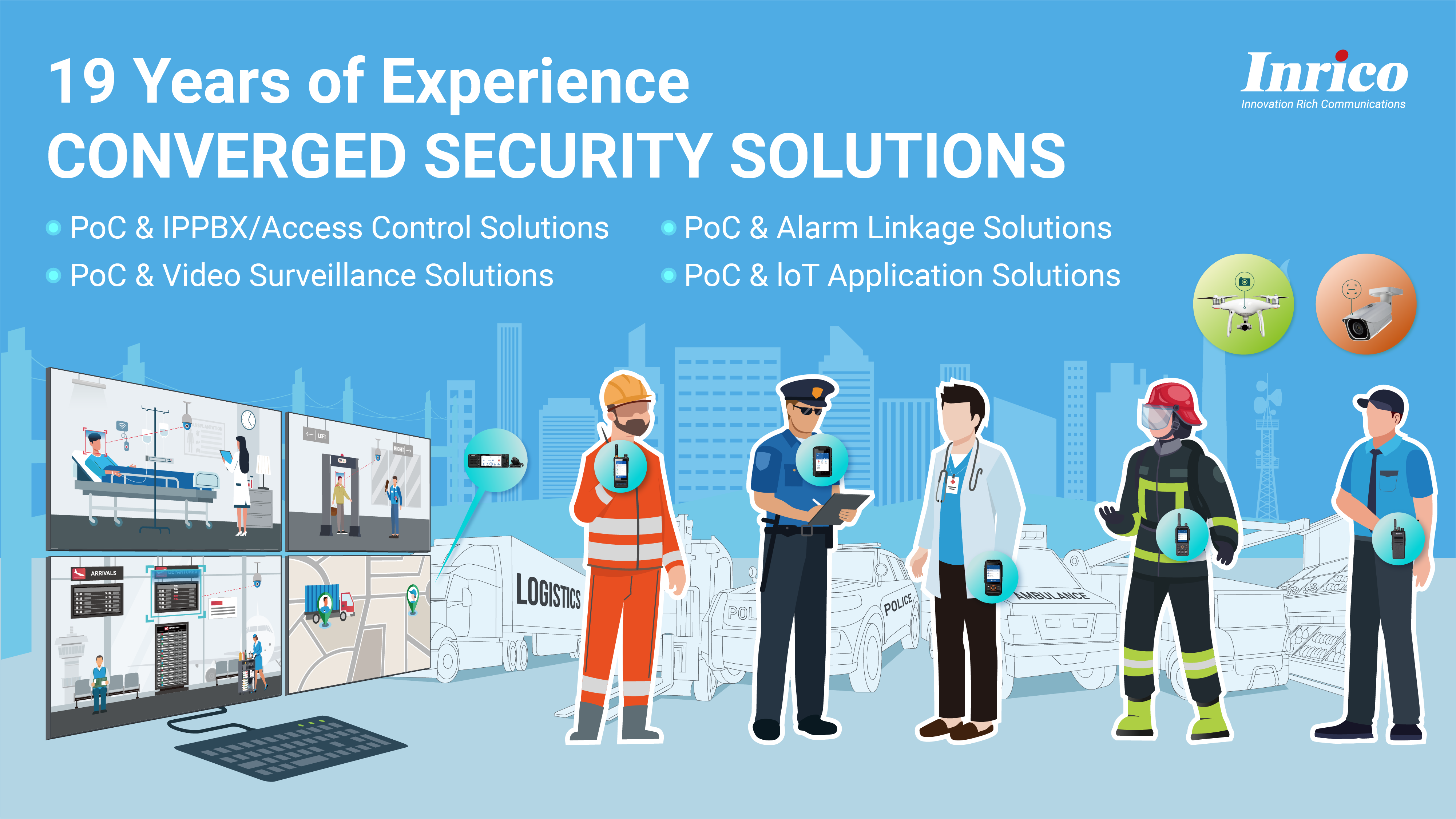 Inrico, a leading solution provider of professional wireless communications, brought its one-stop solution of push-to-talk communication and team collaboration, including Push-to-talk over Cellular (PoC) devices, servers, and software to IWCE 2023 in Las Vegas on March 29 & 30.
"Connecting Critical Communications" was the theme of IWCE 2023. With the theme of "Critical Connections Reimagined", Inrico was proud to offer converged solutions that enable seamless integration of processes and digital capabilities into a single, intelligent system. Inrico brought key models from its product series of PoC radios, dual-mode radios, intrinsically safe radios, mobile radios, and body-worn cameras.
IRC590, a military-grade intelligent PoC radio, is IP68 and MIL-STD 810H certified. It combines the low latency features of traditional two-way radio and has many features such as a reversible screen and hidden camera to provide security for front-line personnel. S355 is equipped with a Qualcomm platform. The 5G PoC radio with ultra-reliable and low-latency communication has a 6.3-inch screen. It supports operation with gloves on.
Convergence solutions not only improve customer experience but also reduce costs and increase efficiency. In fact, the future belongs to the intelligent operations enterprise, which uses AI to generate insights from massive amounts of data, make wise decisions in real-time, and achieve breakthroughs in business results. With intelligent operations at the core, companies can significantly improve their flexibility, agility, and responsiveness, quickly create more value and build a sustainable competitive advantage.
In the past, critical communications relied more on voice, but the future will require converged solutions. "In the future, AI, video, LMR or PMR, broadband communication, drone, sensors, IoT, etc. are all separate individuals, all extensions of people or human limbs or senses; Inrico can merge them into a rapid response system," said Mr. Pan, CEO of Inrico.
Inrico's convergence solutions reduce costs and increase efficiency and its flagship intelligent terminals provide an unprecedented PoC experience in the field of public safety and emergency rescue. As Inrico celebrates its 19th year, the company looks forward to seeing how its smart convergence solutions will bring about changes in critical connections. By harnessing the power of technology, Inrico is committed to providing innovative and efficient solutions for a smarter world.