Inrico Attends 2021 Cross-Border E-Commerce Summit & Sourcing Fair
2021-09-10 18:03:40
On September 8th, the Cross-border E-commerce Summit & Sourcing Fair was successfully held in Shenzhen, Guangdong province. Inrico, an expert in wireless communication systems, brought its exclusive PoC radios, mobiles radios, and other accessories to attend the fair. Our popularized products were shown at booth A09 during the exhibition.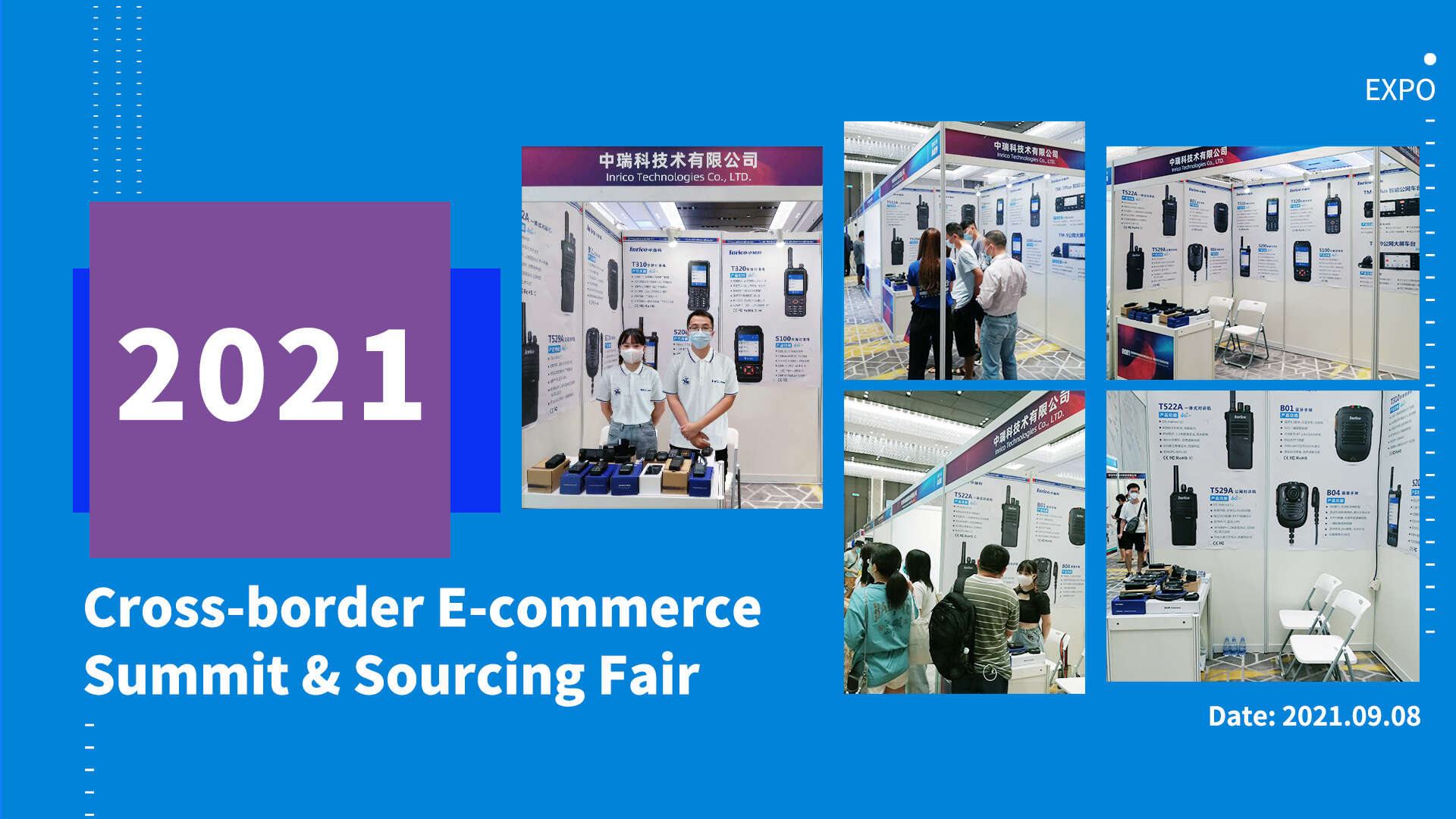 2021 Cross-Border E-Commerce Summit & Sourcing Fair
The Cross-border E-commerce Summit & Sourcing Fair was hosted by Alibaba International. It was a comprehensive exhibition that pursued " the smaller the world, the bigger the business." Taking place at the world-class Shenzhen, the Cross-border E-commerce Summit & Sourcing Fair was set to provide a full range of services, resources, and business opportunities for domestic manufacturers.
Inrico Participation
In recent months, we had been meticulously preparing for the exhibition. Our competitive products, which contained PoC radios, mobile radios, and other accessories, received a warm welcome during the exhibition.
On the one hand, different PoC radio communication solutions from us are on the strength of the latest technology and fastest communication speed. Our PoC radios all combine a big PPT button as well as an SOS emergency button to provide the users with the quickest response. In addition, all of our PoC radios achieve the possibility of timely communication through the APP. After registering and logging the account via our app, the fast transmission of information will bring you tremendous convenience.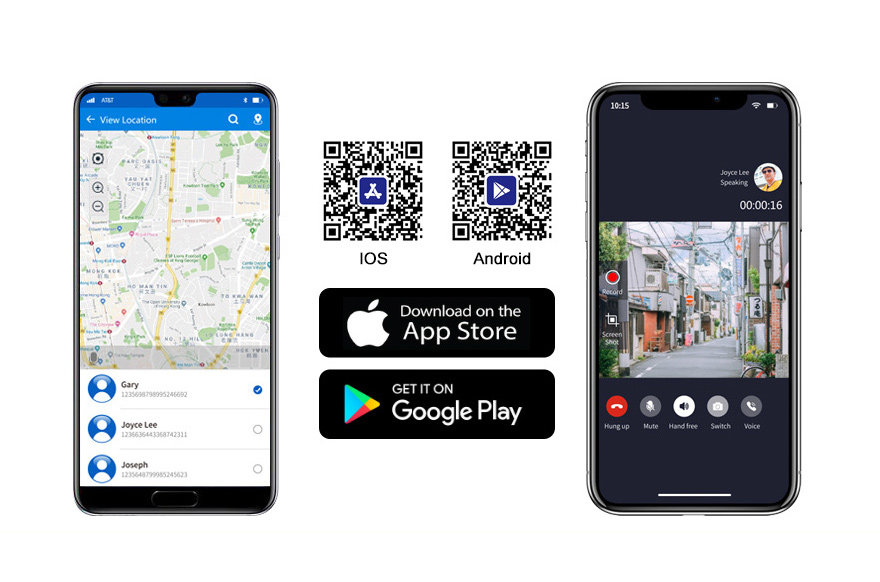 With an HD display and large capacity battery, these advanced products, such as Inrico S300 and Inrico S100, are easier to operate and have a longer service life than others. Not only that, these trendy PoC radios can provide you the best user experience with durable and comfortable designs.
On the other hand, our mobile radios such as Inrico TM-7Plus and Inrico TM-9 won enormous appreciations during the fair. These fashion products are designed with aviation interfaces to ensure sturdy and reliable usage. Besides, with the function of inserting dual cards, they are much convenient for international communications. To mention that, we provide a custom service for buttons for your reference.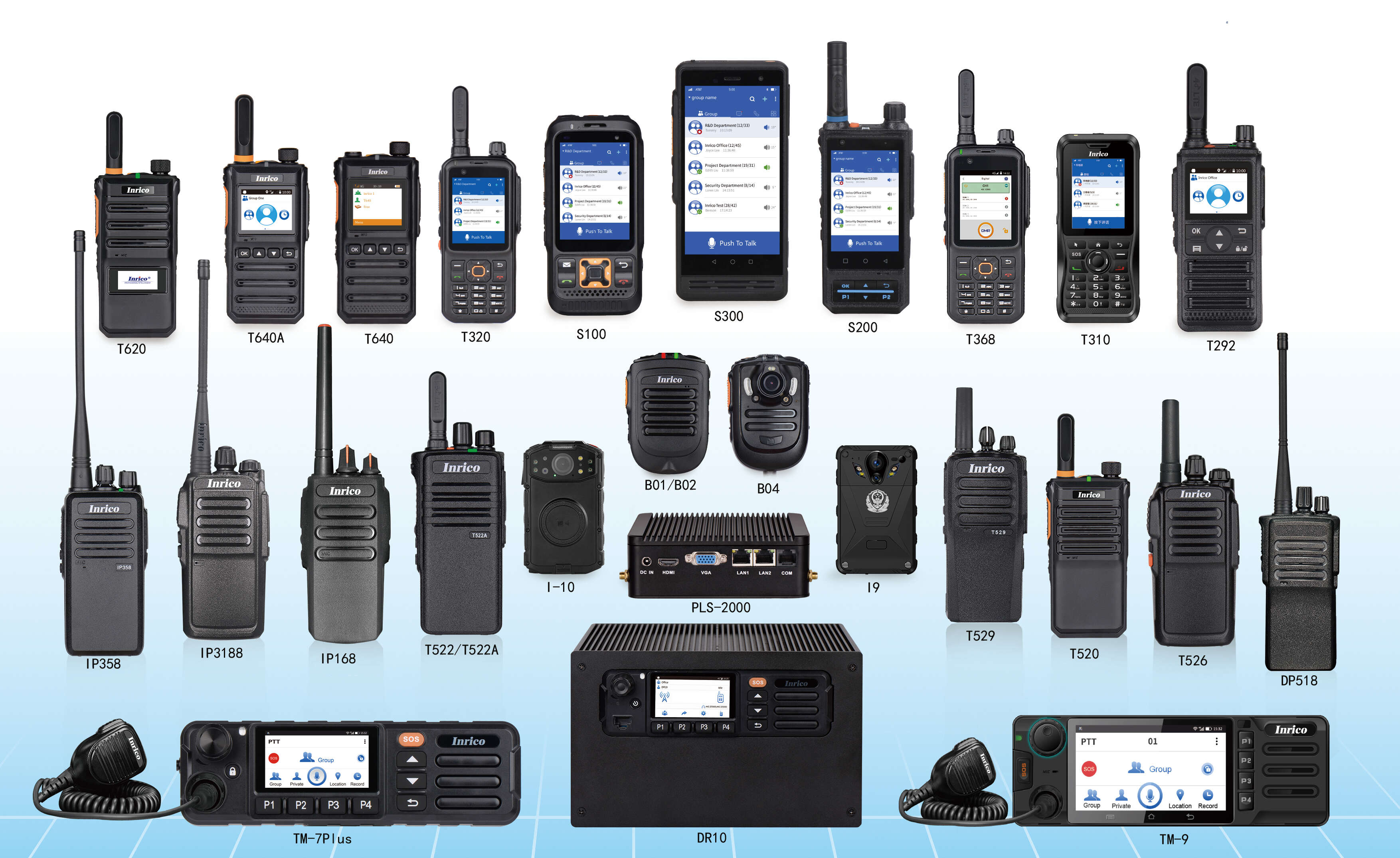 To sum up, it was an excellent opportunity and stage for Inrico to have a deeper interaction with potential clients. During the fair, the convenience of various PoC radios was allowed to experience for you with the assistance of our professional experts. Simultaneously, we hope to improve our brand awareness through this fair and attract more partners to work together to realize mutual benefits and win-win results.
About Inrico
Inrico, a proficient wireless communication provider, is regarded as the leading hub in PoC radios and technologies. During past decades, we have constantly committed to providing our customers with high-quality products and satisfactory services. Fortunately, the wide adoption of our PoC radios and communication systems has witnessed our hard work and achievements. Nowadays, it is uncomplicated to find our products are universally used in public safety, municipality, transportation, property management, etc. Moreover, in order to provide our consumers with advanced technology and to fast the speed of launching new products, we invest around 30% of our revenues into R&D. Thus, in this way, we promise that our clients will have a satisfactory journey with our sincere services and capable products.