5 Reasons to Choose Inrico T368 Multi-Mode Radio as Your Next Purchase
2021-09-27 14:15:11
Stable communication is necessary for every person, especially for organizations, communities, and service teams that need a 100% reliable and stable connection. For instance, police officers need a steady communication system to deal with emergencies and security issues. The same is true with hospital workers, military men, giant corporations, airport aviation, firefighters, etc.
In this condition, the multi-mode radio comes into the market and achieves fast, stable, and secure communication for people who need it. In order to help you have a clear understanding of multi-mode radios, in this article, we will help you figure out what multi-mode radios are and how many benefits they bring to us. And finally, we will recommend the best product to you.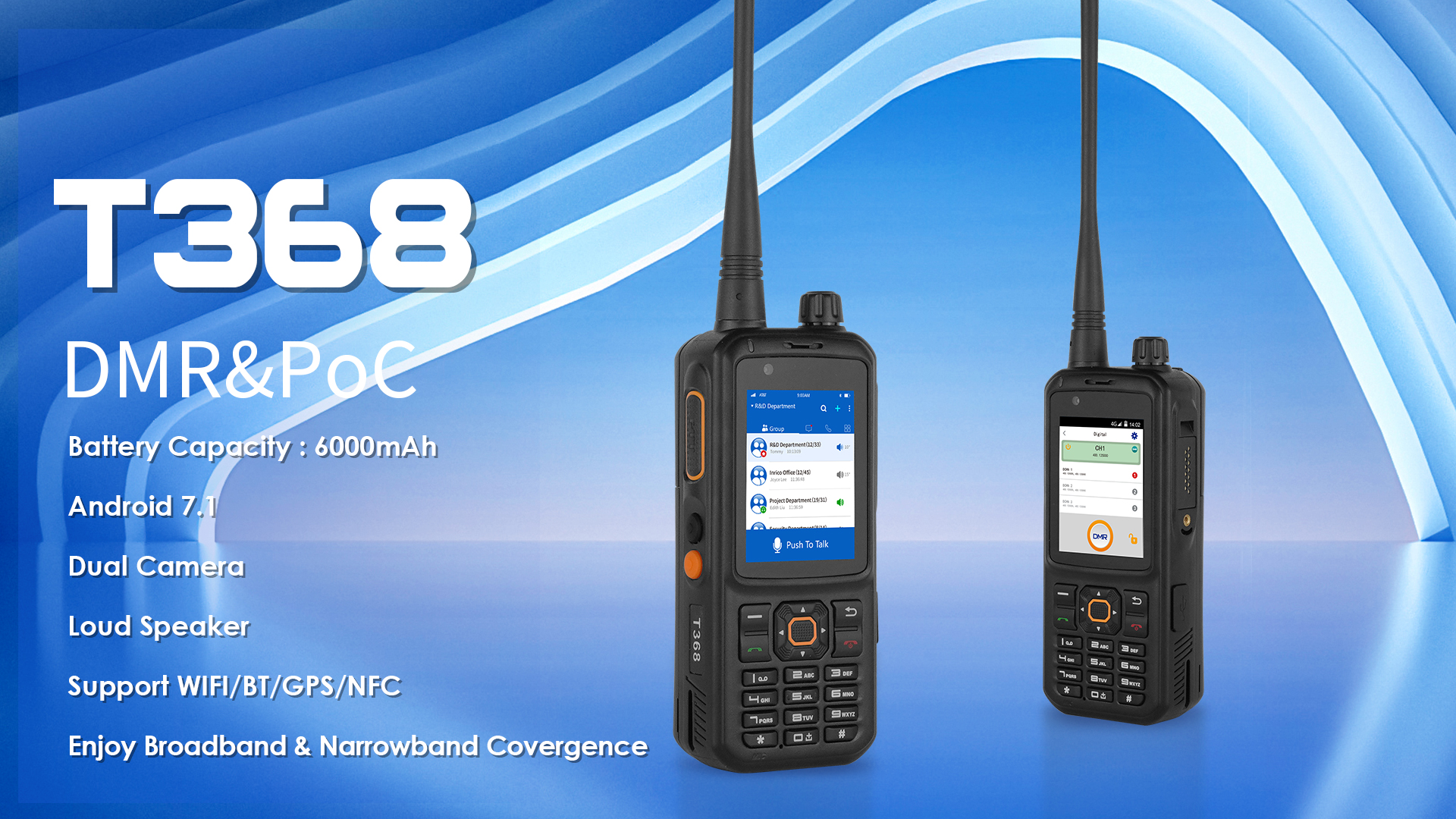 What is a Multi-Mode Radio?
A multi-mode radio is capable of communicating through a mobile communication network as well as a private network. By offering broadband and narrowband convergence, it can work in all scenarios. Before diving into more information about the multi-mode radio, there are two important modes that you should know. One is PoC, and the other is DMR.
On the one hand, PoC stands for Press-to-talk Over Cellular. It works just like your mobile and uses the mobile network for communication. You can make one-to-one and one-to-many calls, and the best part is that you can talk after pushing the button.
On the other hand, DMR stands for Digital Mobile Radio. It is an open digital mobile radio standard that is defined under the ETSI (European Telecommunications Standards Institute) for two-way radio (walkie-talkie). It is widely used in commercial products around the globe.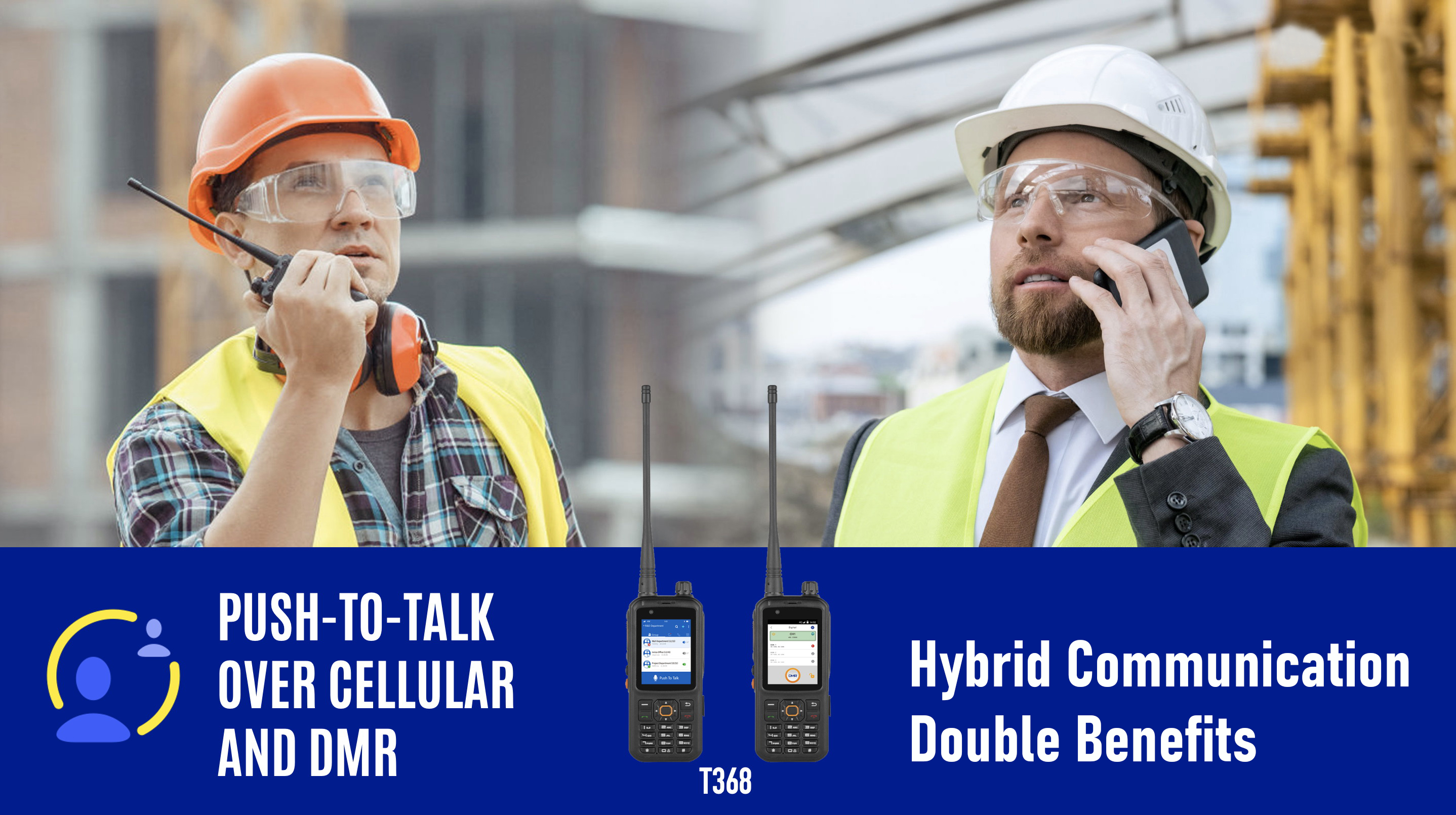 How Many Benefits Does Multi-Mode Radio Bring to Us?
A multi-mode radio brings many benefits to the users, and the most significant two benefits are reliability and fast communication.
For one thing, a multi-mode radio is 100% reliable as it works in every situation. With the support of 4G and Wi-Fi, you can communicate with others regardless of the unfavorable condition. Not only that, most multi-mode radios provide users with longer service life with a large capacity battery, which makes it a reliable assistant in various places.
For another, fast communication is the second benefit of a multi-mode radio. By just pushing the button, it achieves the quickest communication to convey what you want without any delay.
5 Reasons to Choose Inrico T368 Multi-mode Radio
Now that you have an explicit understanding of the multi-mode radio, we want to recommend a capable multi-mode radio from you. Inrico, an expert in wireless communication, is capable of assisting you with its popularized products. Inrico T368, a PoC & DMR walkie-talkie, is one of the most popular multi-mode radios on the market. It has got some splendid features that make it a perfect choice for the users. Let's look at why it can allure you to choose this radio as your next purchase.
1) Easy to Operate
Our T368 multi-mode radio is specially designed to offer a simple and user-friendly interface. With a big touch display and keyboards, it enables users to operate without any trouble. Meanwhile, there are SOS and PPT buttons on the side of the multi-mode, which provides the users with the fastest response. It is worth mentioning that our T368 multi-mode radio achieves connecting via apps. Such a big improvement will guarantee the information will be delivered instantly. Besides, the interface on the app enables users with an easy-friendly user experience.
2) Hybrid Communication
The most important reason to pick our T368 is that it offers hybrid communication. Normally, PoC radio and the traditional walkie-talkies cannot communicate in the same group. However, Inrico T368 integrates mission-critical DMR radio into a feature-rich device. Such cutting-edge technology will enable you to enjoy extremely seamless communication, wide-coverage connectivity, and multi-media collaboration. Inrico T368 guarantees people to communicate with any walkie-talkie in the group. Due to this advanced technology, this multi-mode radio is popularized use in various areas and places.
3) Longer Service Life
This multi-mode radio is designed to offer a longer service which is much more than similar products. The battery capacity, which achieves 6,000mAh with power-saving mode, is commendable compared with others. It guarantees long working hours up to 21 hours with a high-capacity battery. Thus, in this way, our T368 multi-mode radio is capable of serving you for a long time.
4) High-Quality Assurance
We at Inrico never compromise on quality. The quality of the T368 multi-mode radio is checked with various tests. Besides, the body of this multi-mode radio is made of rugged materials that can even bear a drop from 1.2 meters. It also has IP54 protection to prevent damage by water. Not only that, but the certifications we got in the past few years, such as RoHS, CE, and FCC certifications, have witnessed the high quality of our T368 multi-mode radio. Thus, it is no need for you to worry about the quality.
5) Suitable for Various Scenes
Our T368 multi-mode radio will satisfy your requirements in disparate scenes. For example, it is easy for you to find our products used in public safety, such as police and military departments. In addition, it works perfectly well for transportation, healthcare, and construction workers. The wide usage in these different places has shown that our products are capable of providing fast and stable communication.
Conclusion
Multi-mode radios are undoubtedly a reliable option for fast communications. Due to its merits, it can be used in sensitive and emergencies. If you are searching for a high-quality product, Inrico T368 multi-mode radio will be the best option.
Inrico, as a leading service provider for radio technologies, provides you a one-stop solution for all your radio communication problems. We are constantly dedicated to providing convenience and benefits to our clients. For example, our app, one of our key innovations, achieves timely communication among different groups. We strive to provide the best multi-mode radios of all types to solve communication problems in different communities. Thus, come and take some time to hear how we may help you.