5 Differences between Broadband LTE/PoC Radio and Narrowband Radio
2022-01-12 14:53:49
In the world of communication, two products are paving the way for clear and effective dialogue. One is the two-way radio narrowband, the other is the PoC radio, which is used for broadband communication. They are widely used in different areas to ensure security and effective communication.
In case you are still unfamiliar with two-way radio narrowband and PoC radio, this article will guide you to clarify what they are and the top differences between them.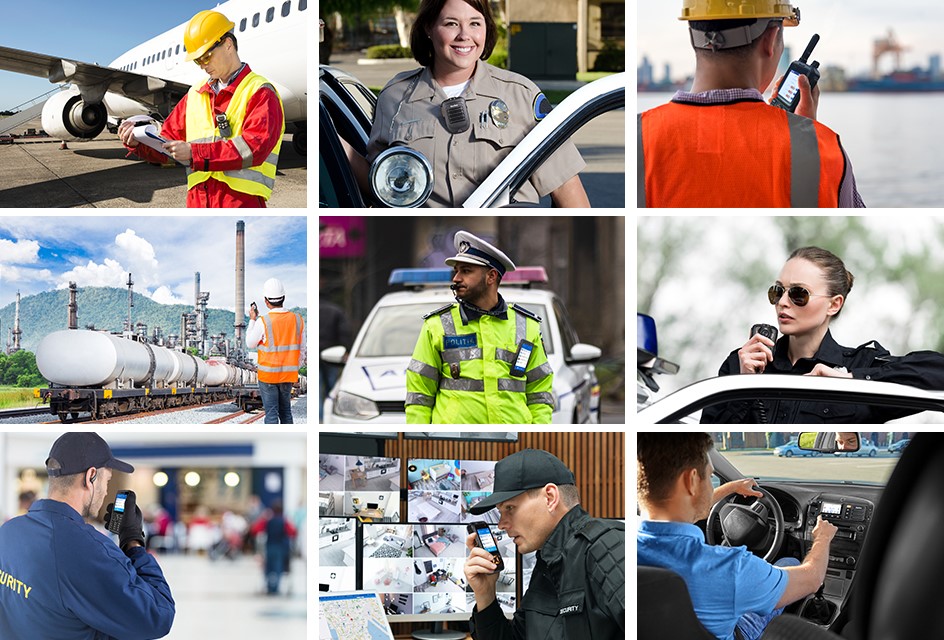 What are Narrowband and PoC Radios?
The two-way radio narrowband, ideal for close-range, ensures communication that can't surpass the network's coherence bandwidth. Security departments have distributed the two-way narrowband radios in their workforce, primarily in environments that frequently require quick and close-range discussions.
In comparison, PoC radios, called Push-To-Talk, have incorporated modern technology to refine the communication processes by providing the latest features such as LTE support, Wi-Fi, display screen long-battery timing, and more. As a result, numerous sectors are using both solutions for various reasons.
Differences between Narrowband and PoC Radios
There are numerous diversities between the two, and we will be breaking them down to the most important ones so that you can easily differentiate and pick a product that matches your requirements. Read ahead, as this will prove to be the perfect guide.
One important factor that will help you decide is the communication distance these radios cover. If we are talking about PoC radios, they are far superior in terms of area coverage as their bandwidth is wider, and you can easily cover a broader area without any interference. In comparison, as stated earlier, the two-way radio narrowband is limited to a certain bandwidth and its network, which means it will only be effective for close-range communication.
Both narrowband and PoC radios are now coming with noise cancellation features, making your communication distortion-free to provide you with a refined experience. However, their audio frequency is different. For example, PoC radios' audios are sampled twice higher than narrowband radio, making the voice transmission faster and clearer.
To mention that, PoC radios from Inrico have stereo audio effect loudspeakers, making them easier to use without using the earpiece. Meanwhile, they have implemented superior sound quality over various modes of communication, including voice, video, and message.
Multimedia Communication Requirements
Two-way radio narrowband has more limitations than PoC radios as they are used in certain areas. Nowadays, people want to communicate over numerous modes in different situations, including video, voice, LTE, or plain messaging. Thus, you do not have to limit yourself to a particular type with a PoC radio. Moreover, a PoC radio aims to bring convenience to its users by providing flexible options that allow effective communication.
Both narrowband and PoC radios ensure the security of information transportation, which means the information and data you share are secure, and you can rest assured that there will be no breaches. However, due to the differences in frequency, working applications, and functions, the PoC radio wins wide appreciation in security departments and particular companies to achieve secure information transmission.
With a two-way radio narrowband, you are limited to what comes in the device. For instance, you can not add additional software to satisfy your needs. In contrast, with a PoC radio, you have the flexibility to add extended software that would help you personalize your usage. It is worth mentioning that Inrico delivers a unique app for users to communicate with each other and improve working efficiency to a large extent.
As aforementioned, both the communication equipment have their distinctive advantages. Thus, it is better to get a solution that can implement the benefits of both these commodities and integrate them to provide an all-inclusive solution to the consumers. So that's where the future trend of communication equipment is. To mention that, the multi-mode DMR&PoC radio, which integrates narrowband and broadband radios, is your ideal choice.
With years of innovation, Inrico is a professor providing capable two-way radio communication solutions for customers worldwide. Our T368 multi-mode radio, which combines DMR and PoC, is widely used around the globe to ensure stable communication in different areas. If you are looking for a top-tier manufacturer, Inrico is your safest best as we have expertise in creating high-quality and long-lasting products. Come and hear how we may help you.