New Arrival- The Most Cost-Effective PoC Radio You Can't Miss
2022-01-21 14:34:56
Inrico, a global leading provider of professional wireless communications, including Push-to-talk over Cellular (PoC) terminals, dispatch consoles, and management software, introduces the latest network two-way radio T700 which is integrated with full of unique features to assist users in improving their communication style.

· Clear Communication
The T700 comes with a 2W speaker and enhanced noise reduction feature to brings clarity into every conversation. It is far more refined as compared with traditional walkie-talkies, which often have static interference issues.
· High Capacity Battery
One concern that users have with two-way radios is the limited battery capacity, which often results in the device dying out, but it's not the case with T700. Instead, it comes with a 4000mAh battery pack which provides a 100 hour standby time and a staggering 50-hour working capacity(5-5-90).
· Instant Response, Easy To Operate
T700 PoC radio offers an instant response without delay via Push-to-Talk(PTT) button, which is essential for mission-critical communications. In addition, it also comes with numerous necessary auxiliary connectors, including Type-C, earphone connector, and multi-unit charger, which keep your business running smoothly.
· Pocket- sized, Compact and Slim
This slim and light portable radio that connects you with sophistication. Pocket- sized and with a smooth outline, the radios feature a half keypad and color screen with customizable display schemes.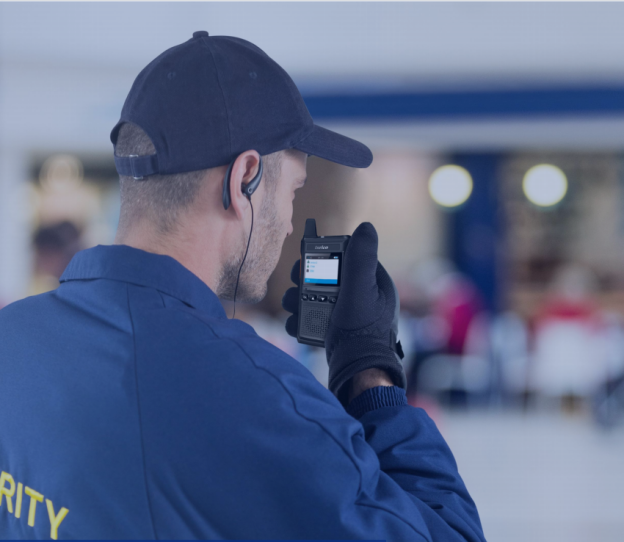 T700 is designed for business or organizations like hospitality, shops, hospitials, schools, etc., to connect your team with wide-area communication, to improve efficiency, productivity and safety. This two-way portable radio is an ideal solution for your communication needs.