Inrico Favorably Delivers Broadband PoC Radio to Assist Taxi Companies
2022-04-09 16:56:58
In the course of history, the advancement of technology has witnessed various companies and associations have special demands for communications, including clear long-distance communications, multimedia communications, a unified communication platform that allows all people to manage, etc.
For instance, members of a taxi company in Henan Province, China, used to communicate in the same frequency with limited distance, which cannot fulfill the growing transportation demands. And that's where Inrico broadband PoC radio solution appears to assist the taxi company.
Thus, this article will guide you to figure out the handicaps the taxi company faces and how the Inrico broadband PoC radio solution solves them. Scroll down to get something more.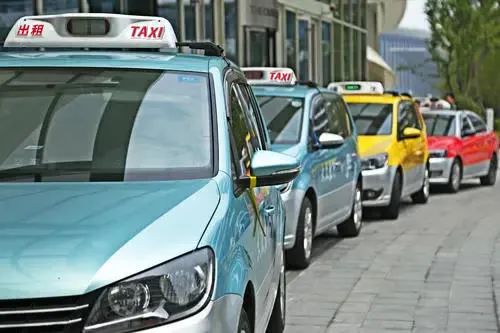 The Obstacles that People Encounter before
1. Limited Communication Distance
On the one hand, due to the fact that conventional radio communication easily interferes and the communication distance is limited, taxi drivers often hear illegible words during the two-way radio communication, which leads to a not smooth conversation.
On the other hand, many areas can't cover normal communication signals because they are affected by landforms and urban building density. In addition, the cost of building a station far exceeds the company's capability.
2. Unable to Satisfy Multimedia Communication
The traditional two-way radio communication system can only satisfy voice or data transmission requirements. Meanwhile, multimedia transmission services, such as videos and pictures and answer calls from a third-party telephone system, are unavailable on the conventional system.
3. Uneven Communication Tools
It is acknowledged that there are copious numbers of personnel in the taxi company, which indicates that we should use a stable two-way radio communication system to realize reliable communication and solve the insufficient network coverage.
Thus, a unified broadband PoC radio solution is essential to interconnect audio and video between teams and ensure the timely upload and release of various information.
Inrico Unified Broadband PoC Radio is the Best Solution
Based upon the handicaps mentioned above, a broadband PoC radio that integrates abundant functions, exceptional voice performance, and supports efficient dispatching is the best solution.
To mention that, Inrico offers thousands of broadband PoC radios solutions and a self-developed iConvNet™ dispatching and management system to guarantee stable and efficient communication.
1. Break Distance Restrictions
Inrico broadband PoC radio solution relies on 3G and 4G networks to realize unlimited distance, clearness, and interconnection communication throughout the country. In addition, it not only saves communication costs but also fulfills the needs of taxi drivers for instant calls in cross-city and long-distance coordination operations.
2. Enhance the Transportation Communication Capability
Inrico broadband PoC radio solution provides real-time audio and video communication, together with data collection and various favorable functions. For instance, we offer Bluetooth headsets which won't amplify the voice so that the passengers in the taxi won't be disturbed.
On the other hand, hand microphones are more convenient and safe, which helps the transportation team become more modernized and humanized.
3. Provide Multimedia Functions with iConvNet™
The advanced broadband PoC radio solution is equipped with a unified communication platform, iConvNet™, which has multiple functions:
ü In the event of an emergency, you can use a one-click to initiate an emergency alarm to seek help.
ü With our precise GPS, it is convenient to record an accurate driving track.
ü Importantly, when the transportation capacity is insufficient, the manageable center can quickly dispatch nearby vehicles to support through the map scheduling function of the iConvNet™.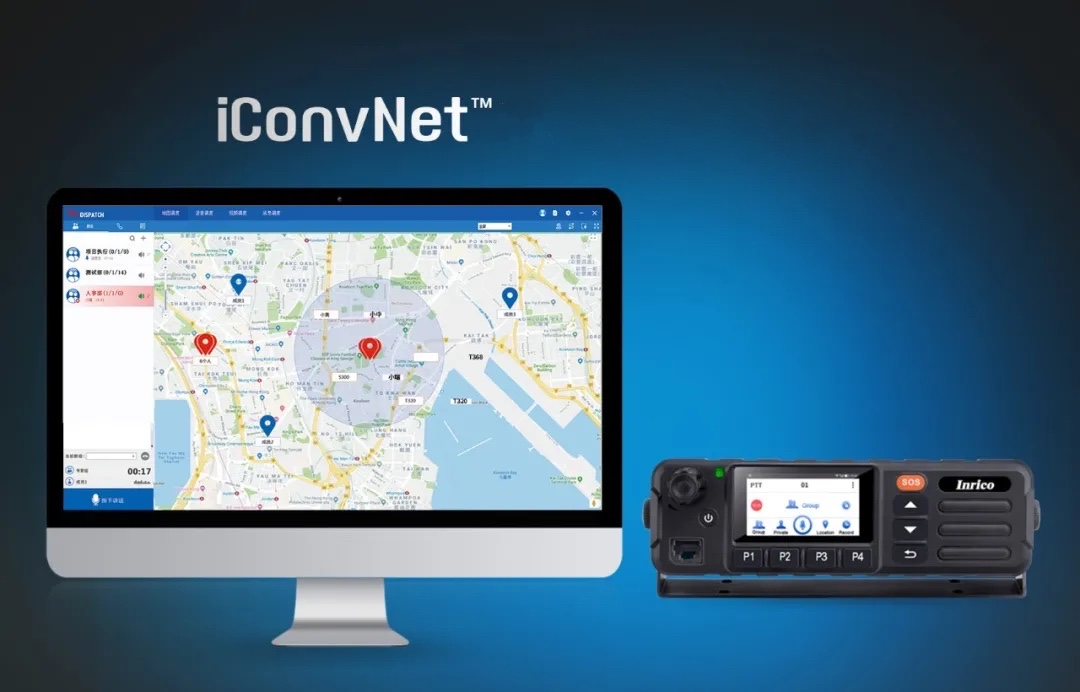 Conclusion
As aforementioned, it's apparently easy for you to figure out how our broadband PoC radio solution plays a vital role in dispatching and managing the taxi company. Meanwhile, such a new solution receives widespread appreciation not only in domestic but also in foreign countries.
As a leader among global intelligent communication and solution providers, Inrico will be dedicated to providing safe and reliable broadband and narrowband integrated network communication solutions to global public safety, emergency management, fire rescue, energy, and chemical industry in the future. Please take some time to hear how we may help you.