Guadalajara BRT Push-to-talk with Inrico Radios
2022-04-14 11:51:49
Inrico, a leading provider of professional wireless communications solutions, has recently supplied its flagship Push-to-talk over Cellular (PoC) mobile radios to EB Jalisco, the operator of toll and electronic payment system of Guadalajara's bus rapid transit (BRT) Macrobús. The radios have been playing an important role in keeping the buses connected with the dispatcher and ensuring the safety and efficiency of the BRT running in the Guadalajara metropolitan of Jalisco, an international center of business, finance, and culture, where lives a population of the second-highest density in Mexico.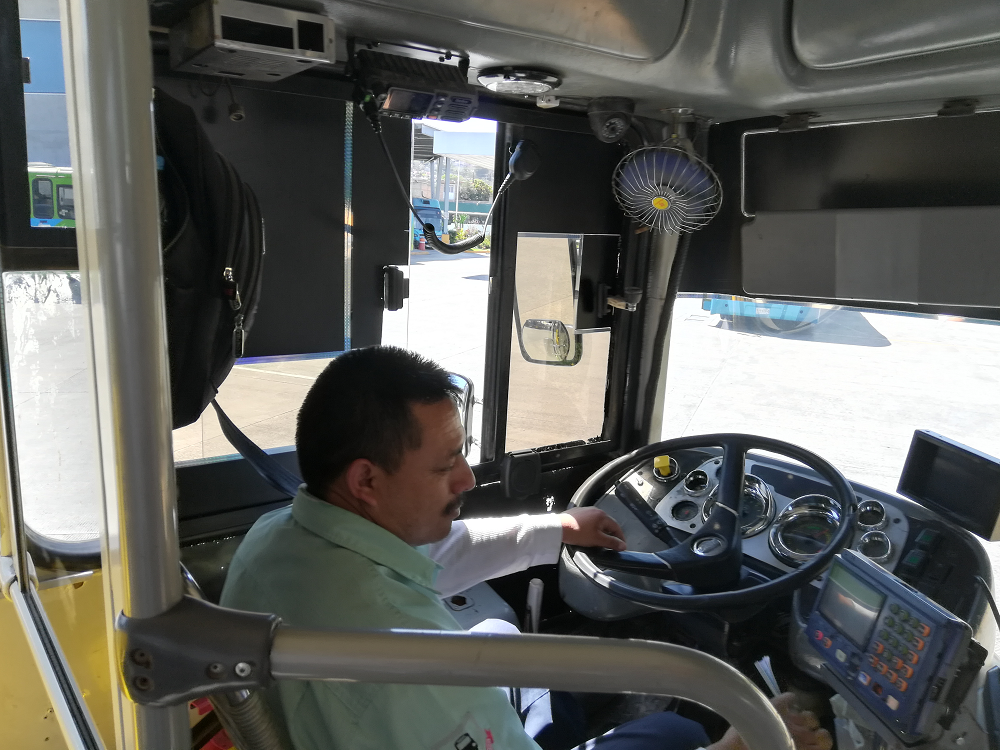 The city's public transportation used to be equipped with traditional analogue two-way radios, whose most obvious bottleneck is the system's limited coverage. Following the customer's specification requests, Inrico and its local partner provided Inrico TM-9 PoC mobile radios. PoC radios work in cellular carriers' 3G/4G network and, therefore, TM-9 radios can transmit and receive calls and data anywhere as long as there cellular coverage. The radio is equipped with a 5-inch large screen and built-in 5W high-power speaker, both of which are great features for bus drivers to check information at a glance and hear voice calls clearly. Its dual-microphone design achieves excellent noise reduction in the hustle of commuting. It supports Bluetooth, WiFi, dual-SIM card, and GPS to ensure the dispatcher's constant connection with and tracking of the bus, which is essential for daily management of the fleet on the road and emergency responses.
External accessories such as remote speaker microphones and foot switch pedal are great for drivers' convenience and safety during driving. Its rich interface like DB25 can connect to an external camera, which enables the dispatchers to check real-time situations onboard and at the same time works as surveillance and evidence collection for public safety authorities. Inrico PoC radios are compatible with rich application software, open API interface, and SDK; operators can remotely monitor bus conditions through third-party PC and mobile APP.