5 Significant Reasons Why Integration Gateway Becomes the Future Trend
2022-04-29 16:29:28
Quick and reliable communications are in urgent need on different business occasions. It's apparent that each business relies on secure, instant, and integrated communications. However, it's not just businesses that need reliable communications. Many institutions, such as those involved in public safety, emergency response units, and situation control, acquire fast and unhindered transmissions. When it comes to quick and reliable communication, integration gateway is the best choice.
What Is an Integration Gateway?
Integration gateways allow for real-time sharing of data and information across all applications within the network. Integrated secure gateways form secure communication channels that handle data and information transfer from point A to B. Network security is a crucial part of this channel. The aim here is to ensure that mission-critical data is securely distributed.
In addition, these converge gateways are designed to overcome integration challenges by helping integrate convergent systems like PoC (Push to Talk over Cellular) and PMR (Professional Mobile Radios). For instance, the traditional two-way radios systems provide some fundamental functions, such as ensuring reliable communications over a short distance. However, the integration gateway breaks traditional obstacles that different systems can't communicate with each other, such as PoC and PMR, covers speedy communication at any distance, and provides other distinctive functions, including group calls, GPS, messages, etc.
Therefore, manufacturers are now switching to a common integrated form of wireless communication through integration gateway servers. These convergent integration gateways are now considered the future trend in wireless communications.
PLS-3000

:

The Integration Gateway You Need
The PLS-3000 is a reliable integration gateway wireless solution produced by Inrico, a leading wireless communication solution supplier. It can create a convergent trunking gateway that helps support wireless solutions such as the GSM (the Global System For Mobile Communications - used by mobile phone users worldwide) and the CDMA networks (a set of protocols used in 2G and 3G wireless communications). It also supports 4G/LTE systems and narrowband networks such as DMR, PMR, CP/LCP, DMR IP connect, etc.
In short, the trunking gateway will allow PoC and PMR radio networks to integrate easily over a range of wireless solutions.
The Working Principle of PLS-3000 Integration Gateway
As the picture attached above, you will understand the structure of the PLS-3000 integration gateway. And how does it work? Once a portable PoC radio or mobile PoC radio contacts its dispatch console through the server, it is linked to the trunking gateway, which will then relay this information to digital portable radios and digital mobile radios through trunking base stations. Here the PLS-3000 acts as a gateway that integrates PoC services with existing PMR systems to provide a unified PMR/cellular network.
Why the PLS-3000 Integration Gateway Becomes Future Trend
Here are some of the notable benefits and features of the PLS -3000 integration gateway:
1. Multi-Level Convergence to Achieve Unified Communication
PLS-3000 will allow for the convergence of PMR and PoC systems. In the past, the communication system delivered low latency and data speeds. However, modern PoC platforms are being used to offer multifunctional services over commercial 4G LTE cellular networks or narrowband networks, thus achieving unified communication.
2. Easy to Operate and Manage
The PLS-3000 server is incredibly easy to operate and manage. It will display the caller's information during operations, such as their ID or user name. Moreover, it can support up to 100 group communications and text message transmission.
3. Secure and Reliable Features
The PLS-3000 offers safe, secure, and reliable wireless communications because it guarantees soft switching. Moreover, it provides users with secure data with end-to-end encryption with AES-256 bit encryption.
4. Multiple Functions
The PLS-3000 can be used in settings that require safe end-to-end communication with its abundant interfaces and multiple expansion slots. Thus, the integration gateway can be used in public security services, emergency services, corporate business, taxis, etc.
5. Long Service Life
The designs of the PLS-3000 integration gateway are highly durable and so lead to longer service life. In addition, it features an excellent heat dissipation design to ensure that heat does not compromise the robust construction of the server.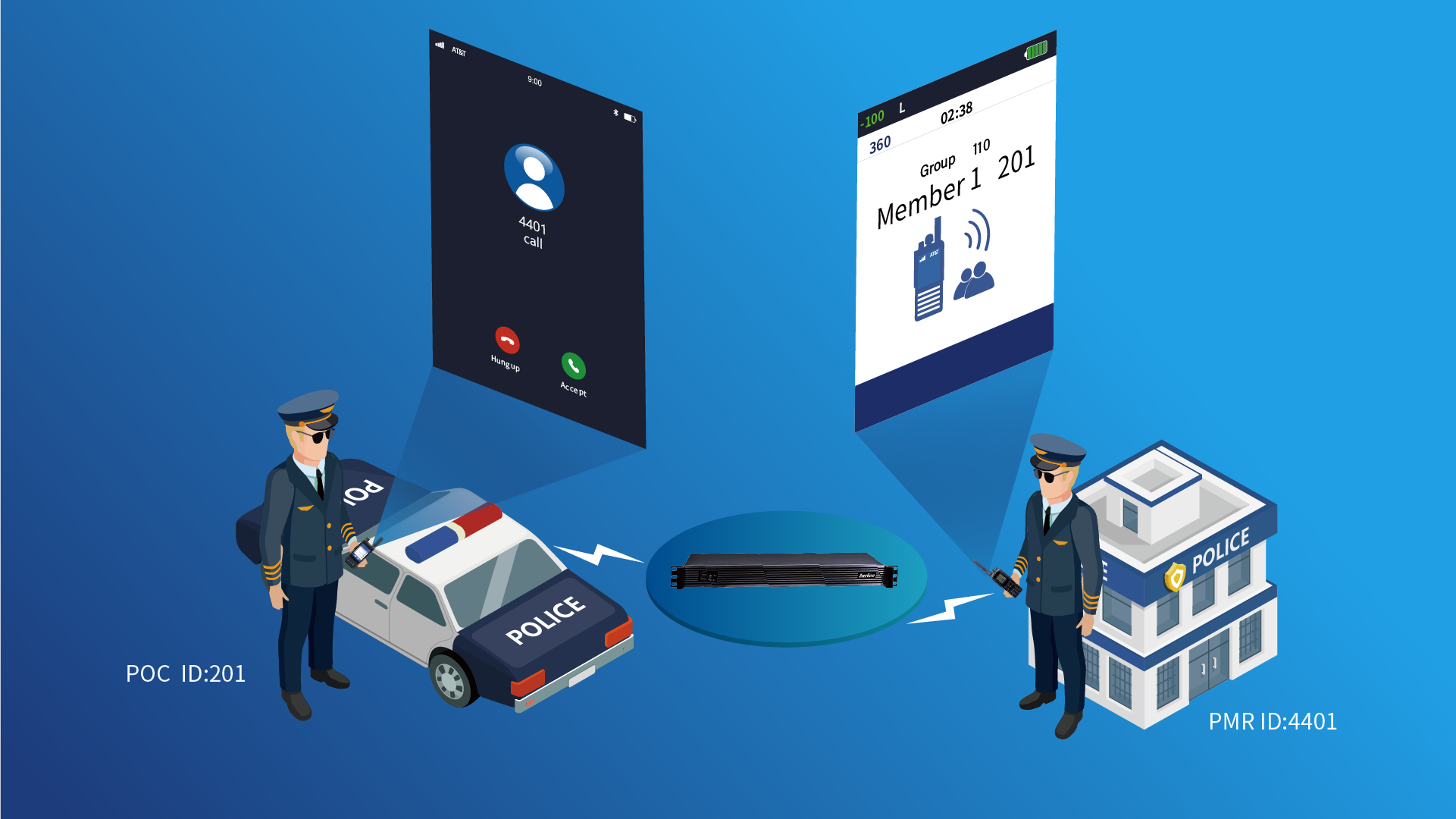 Inrico: Your Best Partner for Wireless Communication Solutions
Inrico is one of the leading providers of professional wireless communication solutions. The PLS-3000 integration gateway is one such solution that benefits our worldwide users. We are a one-stop solution provider for your telecommunication needs such as PoC and PMR integration, DMR Conventional and trunking, and convergent gateways.
As one of the fastest-growing PoC solutions providers today, we offer intelligent and innovative communication solutions. If you are looking for a reliable communications expert to upgrade your PoC system, you can take a closer look at some of the services Inrico has to offer. Visit the website today for more insight!