PTT VS PoC Radio: How To Choose Between Them?
2022-08-30 16:32:12
PTT solutions and PoC radios have made a breakthrough in walkie-talkie communication. With the implementation of this cutting-edge technology, two-way walkie-talkies have enhanced work efficiency by reaching the broadband level.
With both providing tremendous benefits, people find it confusing whether to select PTT solutions or PoC radios. Thus we are here to guide you to choose the best throughout the way.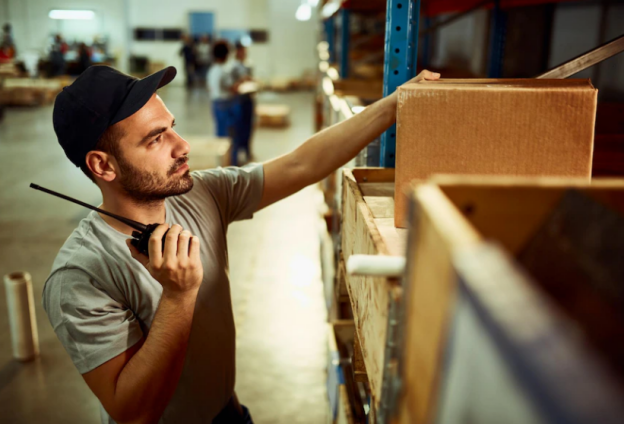 What Are PTT And PoC Radios?
Push-to-Talk Over Cellular (PoC) is a digital cellular and two-way radio dispatching system that uses mobile phone connections and the Internet (4G LTE, 3G, GSM). In addition, the PoC radio has extensive coverage and can interact with any device connected to a 4G network. Nowadays, the PoC radio is getting more and more reliable with the improvements of the 4G data network and the debut of 5G technology.
On the other hand, PTT (Push-to-Talk) offers the same purpose but uses a different technology. It is a two-way communication technology that allows users to change information instantly by switching from voice receive mode to transmit mode with a quick button press. For instance, when users press the PTT button, they will hear the sound of the radio starts. In this way, they can start talking with teammates.
PTT: Pros & Cons
After clarifying the definition of these two-way walkie-talkies, let's dive into their pros and cons to make a better decision.
Pros
ü PTT radios are simple to use. The button is large and placed separately on one side of the two-way walkie-talkie, allowing users to discover the PTT button location and make a call rapidly.
ü Another good feature is that each PTT radio also functions as a GPS tracker. At any time, users can quickly check where their teammates are.
ü This two-way radio has a rapid transmission speed, allowing users to get in touch with each other immediately.
Cons
ü PTT is highly dependable on the private network and will not perform effectively in areas where the private network is disrupted.
ü Since the primary mode of communication is voice only, and you can only send or receive information at one time.
ü Another disadvantage of using it is the hefty initial investment and ongoing maintenance costs.
ü Even with that expenditure, users will only have a limited number of frequency resources accessible and can only use the PTT radio within a particular distance to work correctly.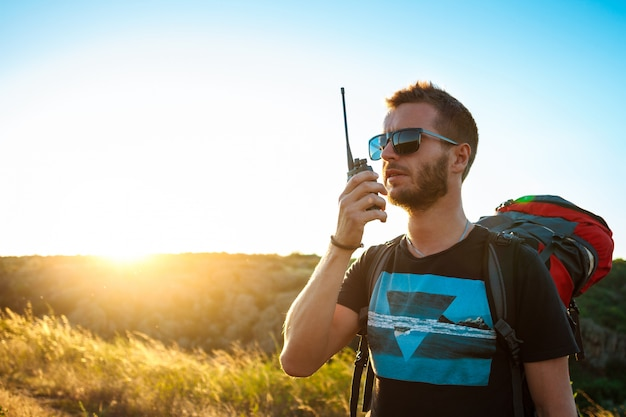 PoC: Pros & Cons
The key difference between a PoC radio and others is its variety of benefits. This two-way radio is easier to use and doesn't require a lot of instructions. So let's know more about their pros and cons for a comprehensive understanding.
Pros
ü The sound quality of conversations, even under the most rigorous circumstances, is one of PoC's most remarkable attributes. It facilitates effective communication among the team members.
ü Due to their higher bandwidth, PoC radios provide significantly better area coverage, and their broadband technology makes them simple to cover narrow and broad areas without interruption.
ü POC radio is a safer and easier solution for users. To immediately address emergencies, users can easily send out an SOS signal with only one tap.
ü The PoC radio can provide users access to video calls, multimedia messaging, video dispatch, and other services besides voice calls.
Although the PoC radio has a relatively lower price than other two-way radios, it contains the same advantages with a quicker, clearer, and more immediate connection.
Cons
Along with all of these fantastic advantages, POC radio also has a drawback. This technology cannot operate in the absence of a network. However, through the continuous efforts provided by two-way radio suppliers, this obstacle is solved by adopting a PoC-PMR convergent technology. It is a unified way to integrate narrowband and broadband communication, thereby achieving stable and fast communication without the restriction of distances.
PTT VS PoC Radio: Which One Is Better?
Both PTT and PoC systems come with fantastic features. However, in comparison, PoC radio has more valuable features that can give users a more effective and satisfying experience. The most crucial benefit is that it eliminates the distance and network limitations so that users can communicate with their team from anywhere.
Inrico: a Leading PoC Radio Provider
The superior performance of PoC radios can not exist without a professional PoC radio manufacturer. And it's none other than Inrico, a reliable two-way radio supplier who can offer the best quality PoC radio. Our PoC radios use preexisting 3G, 4G, 5G, and Wi-Fi networks with PMR Convergent Communication, allowing you to build a low-cost communication network that combines the capability of two-way radios with smartphone technology in a single device.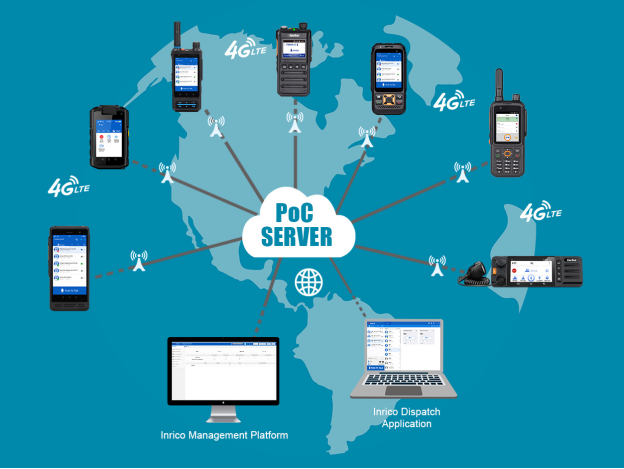 In addition, we have been offering professional wireless communications solutions for 18 years. By providing the most effective dispatching software, deployable communication systems, competitive two-way radios, and PoC terminals, we gain worldwide appreciation. For more inquiries about our PoC radios, feel free to contact us.