Inrico Brings Convergent Push-to-talk Solutions to Intersec 2023
2023-01-30 11:07:58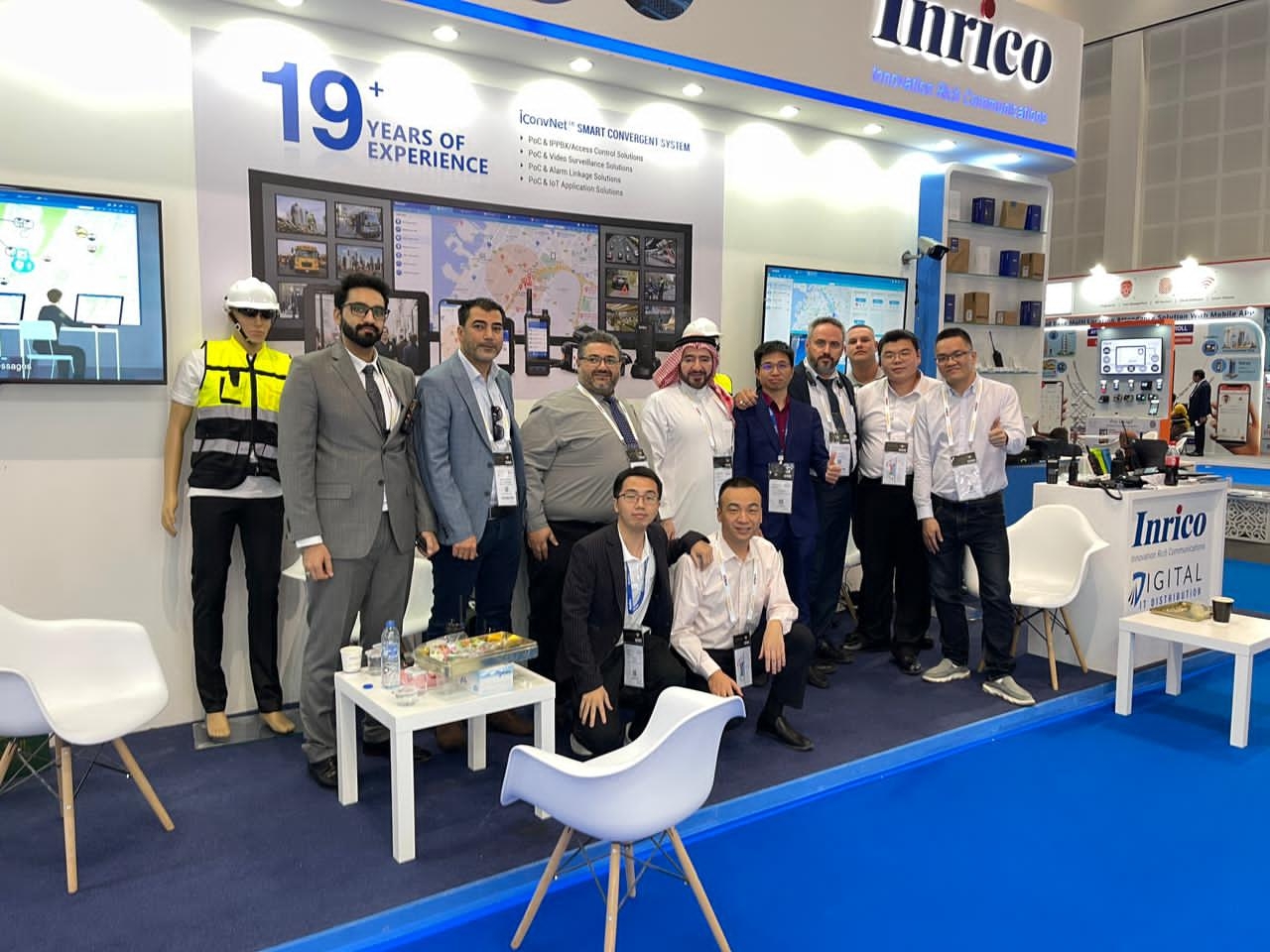 Inrico, a leading solution provider of professional wireless communications, brought its one-stop solution of push-to-talk communication and team collaboration, including Push-to-talk over Cellular (PoC) devices, servers, and software platform, to Intersec 2023 in DUBAI, UAE. Inrico's PoC communication and management platform iConvNetTM drew intensive interest from the delegates and visitors during the three-day event starting from January 17th.
The convergent platform iConvNet can host PoC devices of most of the vendors in the market and realize the interconnectivity of PoC radios and Digital Mobile Radio (DMR) two-way radios; it works as a bridge to connect all systems and improves management efficiency and cross-department collaboration. Compared with conventional two-way radio solutions, iConvNet delivers richer services and broader coverage. Empowered by AI, cloud services, IoT, and technology convergence, iConvNet expands and transforms the PoC system into a collaborative platform for professional teams across many industries.
"With 19 years of expertise and know-how, Inrico has received wide recognition from customers for the quality and versatility of our push-to-talk devices and solutions," said Mr. Pan, CEO of Inrico. "Intersec is a great venue to interact with security industry stakeholders. The team was excited and happy to see that our PoC device portfolio and iConvNet convergent platform attracted many inquiries at the show. The iConvNet platform applies to a wide range of security scenarios with functions such as push-to-talk, alert, track, access control, video surveillance, and video conferencing."
Inrico also showcased its flagship smart multi-mode radio IRC200, apart from the PoC radio series.
IRC200 talks across narrowband DMR Tier II & Tier Ill and broadband 3G/4G networks. This new multi-mode radio is designed for mission-critical communications with a wealth of human-centered features. It provides reliable instant group communications, nationwide roaming capabilities, and multimedia transmissions to ensure efficient collaboration with other agencies and organizations.
At Inrico booth, visitors saw how iConvNet platform manages the CCTV cameras, how the back-to-back signaling convergent gateway DR10 achieves PTT calls between public and private networks, and how PLS300 interconnects LTE network and DMR trunking network.
The 24th edition of Intersec re-united the industry and accelerated conversations to explore strategies and source technologies for the challenges faced by global security leaders and professionals.